Masters Series - Opening Night    |  September 22, 2018 at 7:30PM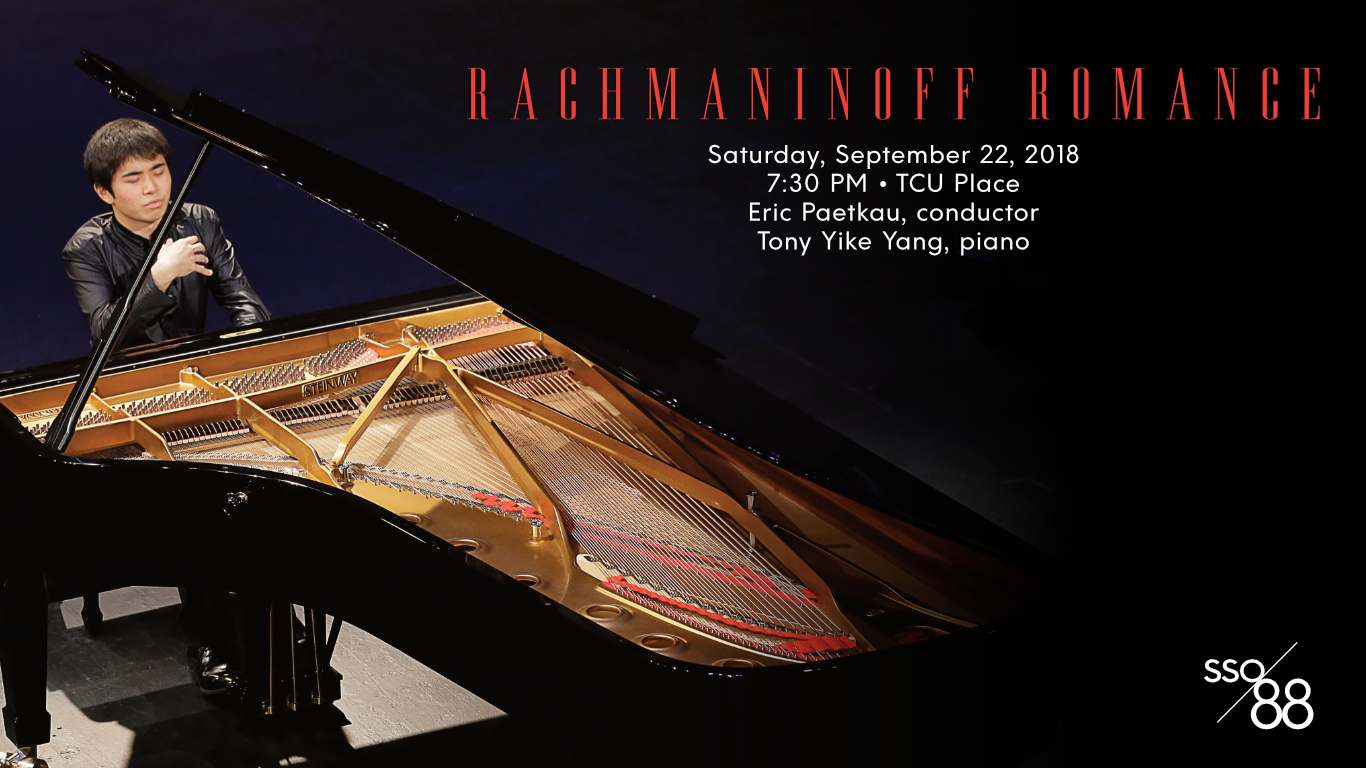 Opening Night – Rachmaninoff
 
Eric Paetkau, Music Director
Tony Yike Yang, Piano
 
We open our season with two of the greatest pieces of music ever written!

At the tender age of 19, Tony Yike Yang has already garnered himself an international reputation for being one of the next great piano virtuosos. 
A Laureate of the International Chopin Competition, Yang brings his technical prowess and innate sense of romanticism to Rachmaninoff's incredible second Piano Concerto.

His sunniest symphony of all, Brahms' lovable 2nd Symphony is a true masterpiece and the continuation of our Brahms Cycle.

Canadian Dinuk Wijeratne's musical explosion Yatre opens the season with an explosion of orchestral colour!

Single tickets on sale August 1st.