Masters Series 4 - Tainted Love   |   February 9, 2019 at 7:30PM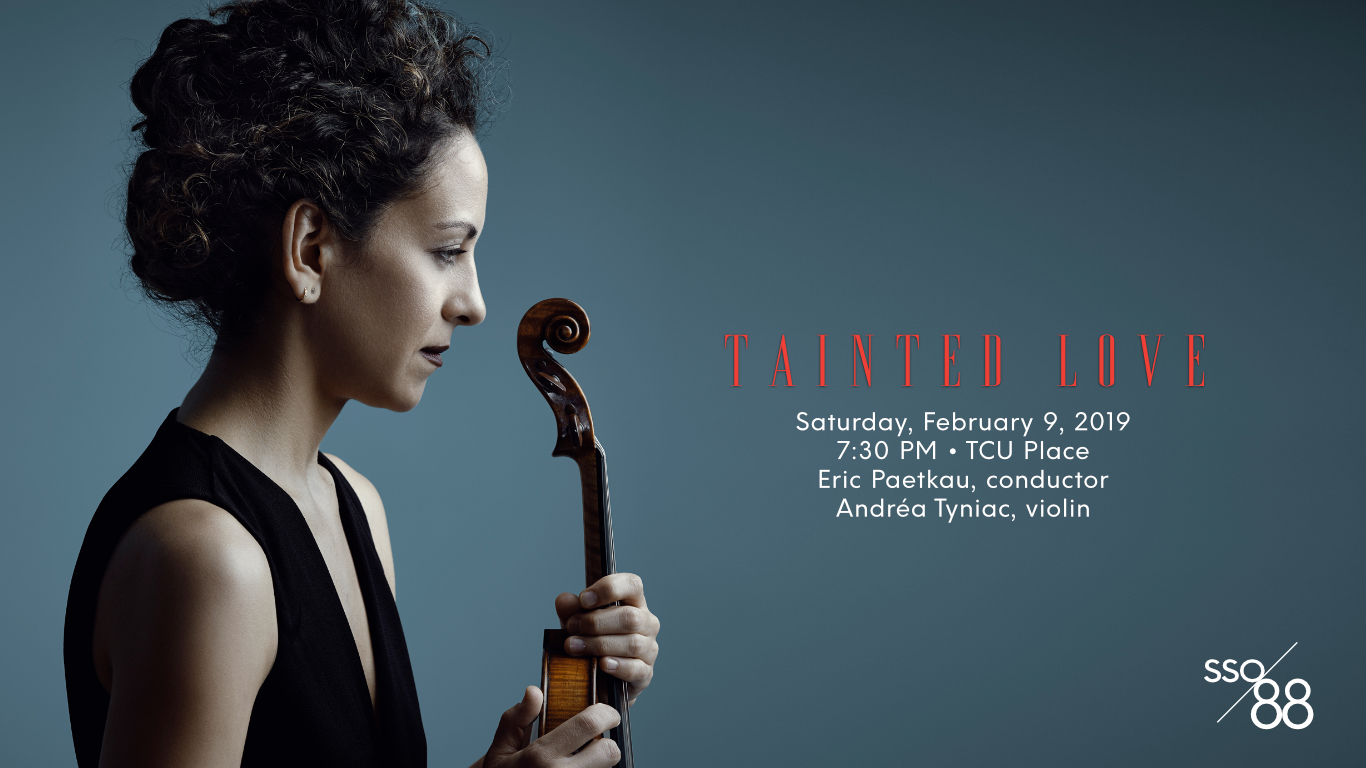 Eric Paetkau, Music Director
Andréa Tyniec, violin
Saskatoon Youth Orchestra
 
Passion and tragedy abound as the SSO brings Prokofiev's masterwork Romeo and Juliet to life for the first time in decades. Shakespeare's tale of young lovers has been the muse for many composers, but none captured it with fervor than Prokofiev.

Violinist Andréa Tyniec has made a name for herself as a fearless interpreter of virtuosic modern concertos, so we're thrilled she's making her SSO debut with Peteris Vasks' Distant Light.

The Saskatoon Youth Orchestra joins the SSO to open the evening with Berlioz's Carnival!

Single tickets on sale August 1st.