Daniel Caesar 2018    |   June 19, 2018 at 8:00 PM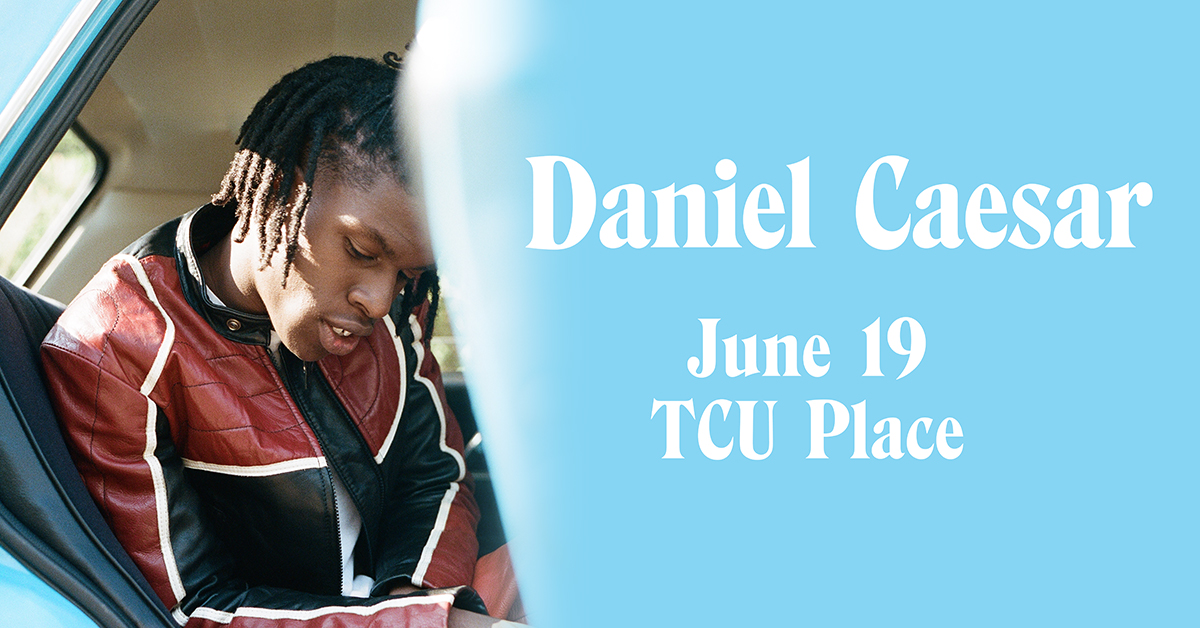 With each song, Daniel Caesar reaches out and makes a connection. His debut album, Freudian was released on August 25, to an immense about of rave reviews. It is a compilation of melodies tied together to amplify the R&B singer's distinct, soothing voice and writing skills. Upon debut, Freudian reached #1 on the iTunes charts and it's lead single, "Get You" (feat. Kali Uchis) recently hit Gold in both the U.S and Canada. The record also earned Caesar two Grammy nominations, one for Best R&B Album and the other for Best R&B Performance for "Get You." Following the late-summer release of Freudian, Caesar headlined his first North American tour, which sold-out quickly. He will be embarking on his sold-out European tour at the top of this year. 

Many have celebrated his work, from Obama to Chris Martin of Coldplay with many music fans in between. Apple Music praised his earlier work and this past September, he was featured as their Up Next Artist. Top of 2018 saw the announcement that Caesar would be performing at this year's Coachella for the first time. 

This has been a slow build for Daniel Caesar. With jarring gospel undertones, heart-tugging guitar chords, and soothing harmonious vocals, Caesar's 2014 debut effort, Praise Break, earned critical acclaim and would be ranked in the 20 Best R&B Albums of 2014 by Rolling Stone. Caesar's follow-up project, Pilgrim's Paradise, was met with even greater praise, subsequently capturing the attention of both the Canadian and international music markets. His most recent debut Freudian, has landed him on several Best Albums of 2017 lists, ranging from NPR to Fader. 

Conveying moody anecdotes about life's most pertinent lessons - love, loss, faith, desire and determination, Caesar tells a coming-of-age tale that is not only relatable, but genuine. With raw talent and an unwavering mystic, layer by layer.