Ballet Jörgen: Anne of Green Gables - The Ballet ®    |  March 14, 2024 at 7:00 PM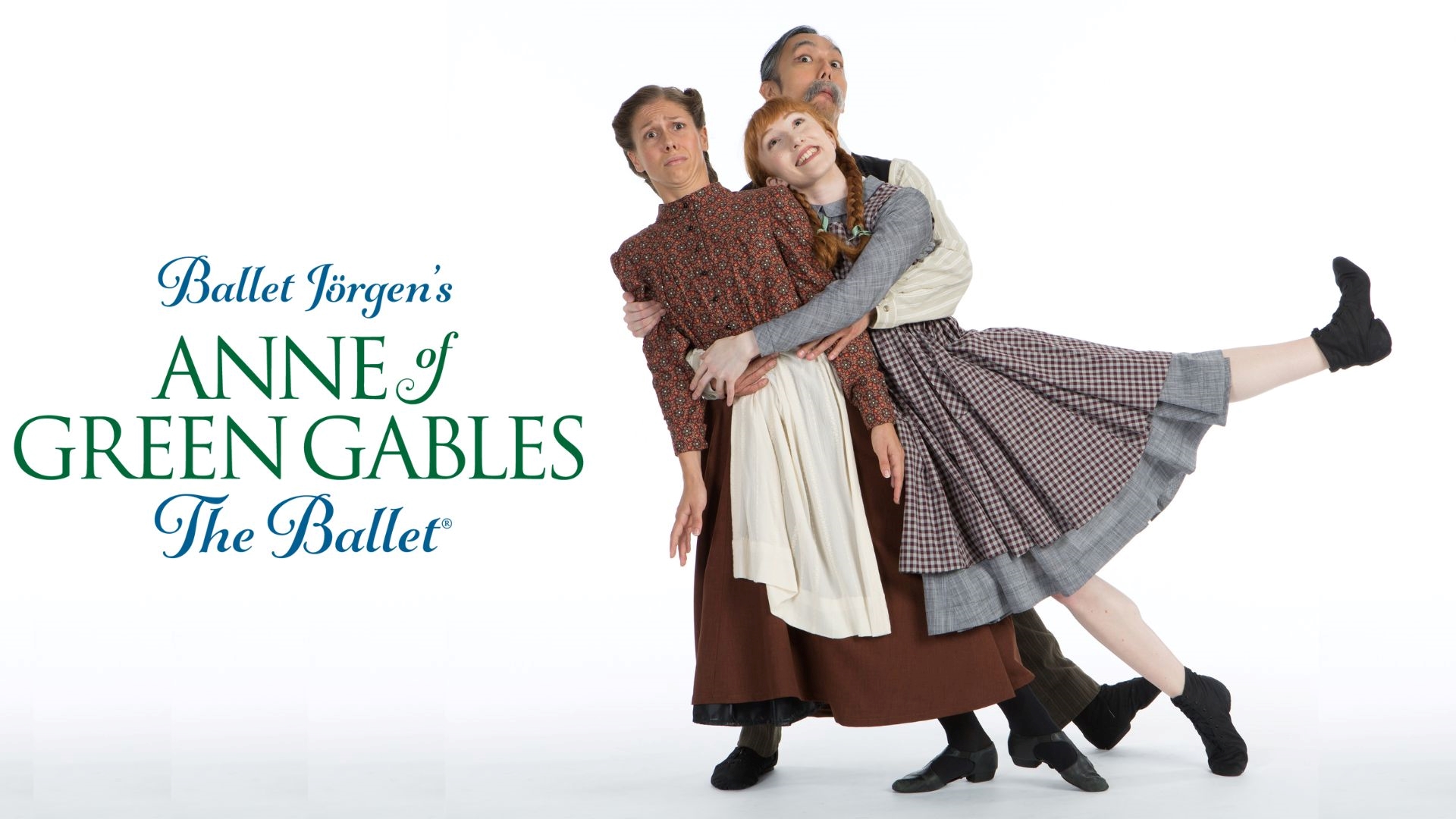 Original Choreography: Bengt Jörgen, C.M.
Orchestrator: Alexander Levkovich
Set & Costume Design: Sue LePage
Original Lighting Design: Rebecca Picherack
Number of Dancers: 16-20
Local Participants: 8
Running Time: 2 hours plus one intermission.
This creation is monumental for the company and enables us to present this uniquely Canadian story to communities across the country. Ballet Jörgen's Anne of Green Gables – The Ballet® is the first time the story has been authorized for creation as a full-length ballet.

This creation is made possible through the assistance of the heirs of Lucy Maud Montgomery. A full-sized symphonic ballet score has been created as an extended orchestration of the Anne of Green Gables – The Musical™ made possible through a partnership with Avonlea Productions Ltd. and Erinsharn Productions Ltd.
Synopsis
Anne of Green Gables is a 1908 novel by Canadian author Lucy Maud Montgomery (published as L. M. Montgomery). Written for all ages, it has been considered a children's novel since the mid-twentieth century. It recounts the adventures of Anne Shirley, an 11-year-old orphan girl who is mistakenly sent to Matthew and Marilla Cuthbert, a middle-aged brother and sister who had intended to adopt a boy to help them on their farm in the fictional town of Avonlea on Prince Edward Island. The novel recounts how Anne makes her way with the Cuthberts, in school, and within the town.

Anne Shirley, a young orphan from the fictional community of Bolingbroke, Nova Scotia (based upon the real community of New London, Prince Edward Island), is sent to live with Marilla and Matthew Cuthbert, siblings in their fifties and sixties, after a childhood spent in strangers' homes and orphanages. Marilla and Matthew had originally decided to adopt a boy from the orphanage to help Matthew run their farm at Green Gables, which is set in the fictional town of Avonlea. Through a misunderstanding, the orphanage sends Anne instead.

Anne is highly imaginative, eager to please and, at times, quite a dramatic individual. However, she is defensive about her appearance, despising her red hair and pale, thin frame. She is often quite talkative, especially when it comes to describing her fantasies and dreams. At first, stern and sharp Marilla says Anne must return to the orphanage, but after much observation and considering, along with Matthew's strong liking to Anne, she decides to let her stay.

As a child of imagination, Anne takes much joy in life and adapts quickly, thriving in the close-knit farming village. Her imagination and talkativeness soon brighten up Green Gables.
Anne of Green Gables – The Ballet® is based on Anne of Green Gables – The Musical™. Music composed by Norman Campbell.
Anne of Green Gables – The Ballet® is made possible with the assistance of the heirs of L.M. Montgomery and in partnership with the heirs of Norman Campbell and Don Harron. 
ANNE OF GREEN GABLES – THE BALLET and other indicia of ANNE are trademarks and Canadian official marks of the Anne of Green Gables Licensing Authority Inc., Charlottetown, Prince Edward Island, used under licence by Canada's Ballet Jörgen.