Canada's Ballet Jörgen: Romeo & Juliet   |  February 23, 2022 at 7:00 PM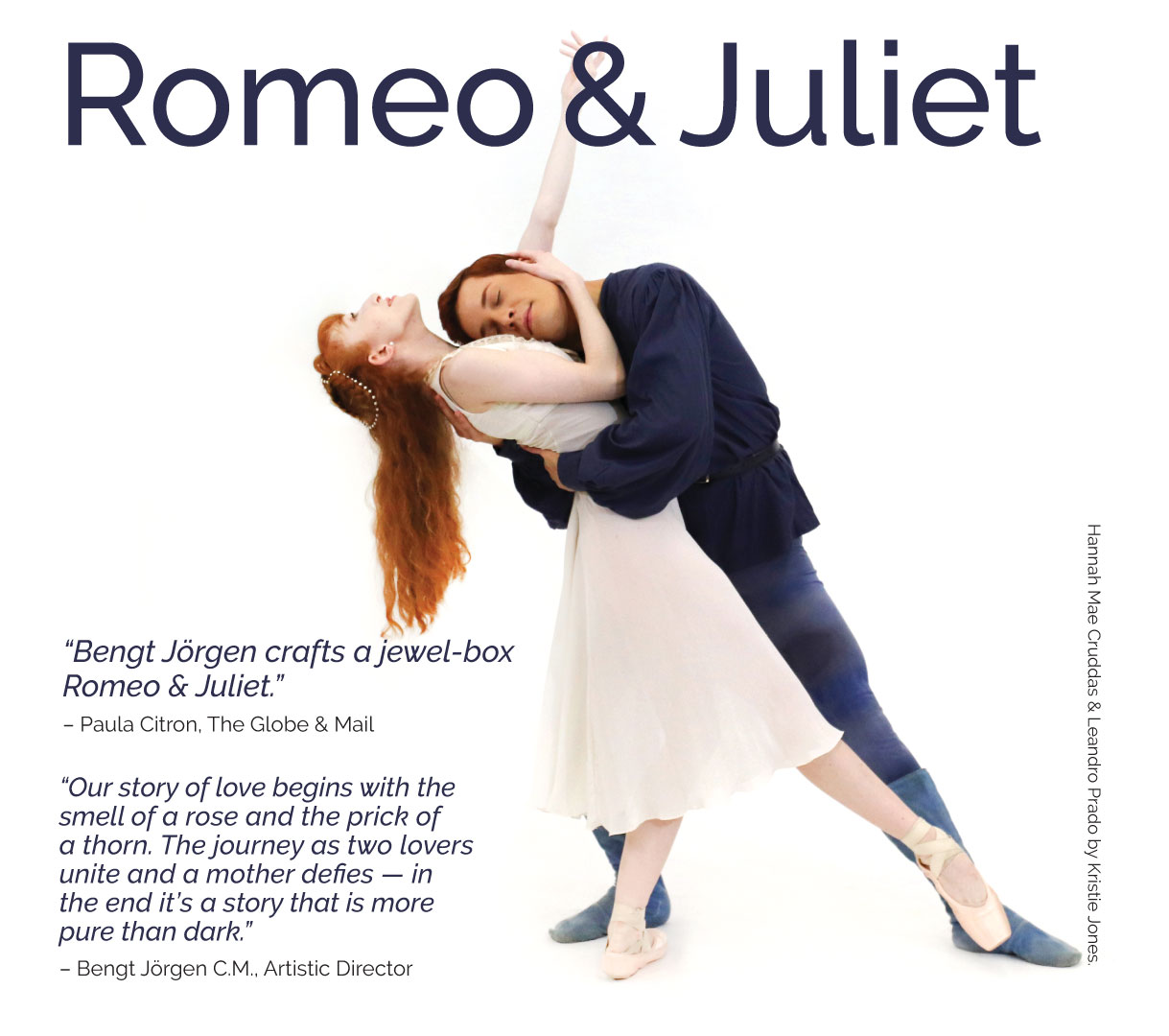 Choreography Bengt Jörgen, C.M.
Music Sergei Prokofiev
Set & Lighting Design Glenn Davidson
Costume Design Gary Dahms
Running Time 2 hours, with one intermission
An intriguing and engaging perspective on a timeless story of love and innocence.
Download the Program

Proof of Vaccination Required
Canada's Ballet Jörgen is taking every possible measure to ensure the safety of audience members and performers. Proof of vaccination, or a recent negative Covid-19 test (within 72 hours of the event start time), is required at the door along with a valid photo ID. The provincial public health order that requires audience members to wear a mask when not actively eating or drinking will still be in place when this event occurs.
Shakespeare's tale of love, anguish and revenge is masterfully transformed into Bengt Jörgen's magical world of ballet. While remaining true to the original story, Jörgen focuses on creating a clear and emotionally driven journey into this timeless classic. Romeo & Juliet has sparked the imagination of many an artist, and inspired Bengt Jörgen to create works of intimacy and warmth.
Canada's Ballet Jörgen's Romeo & Juliet premiered in 1997 and has toured around the world to critical acclaim. To ensure the ballet remains as beautiful and vibrant as is was over 20 years ago, it is receiving significant updates for the 2020-2021 North American Tour with new sets and costumes.