Charged Up Saskatoon Electric Vehicle Expo   |  10:00am to 5:00pm September 26, 2021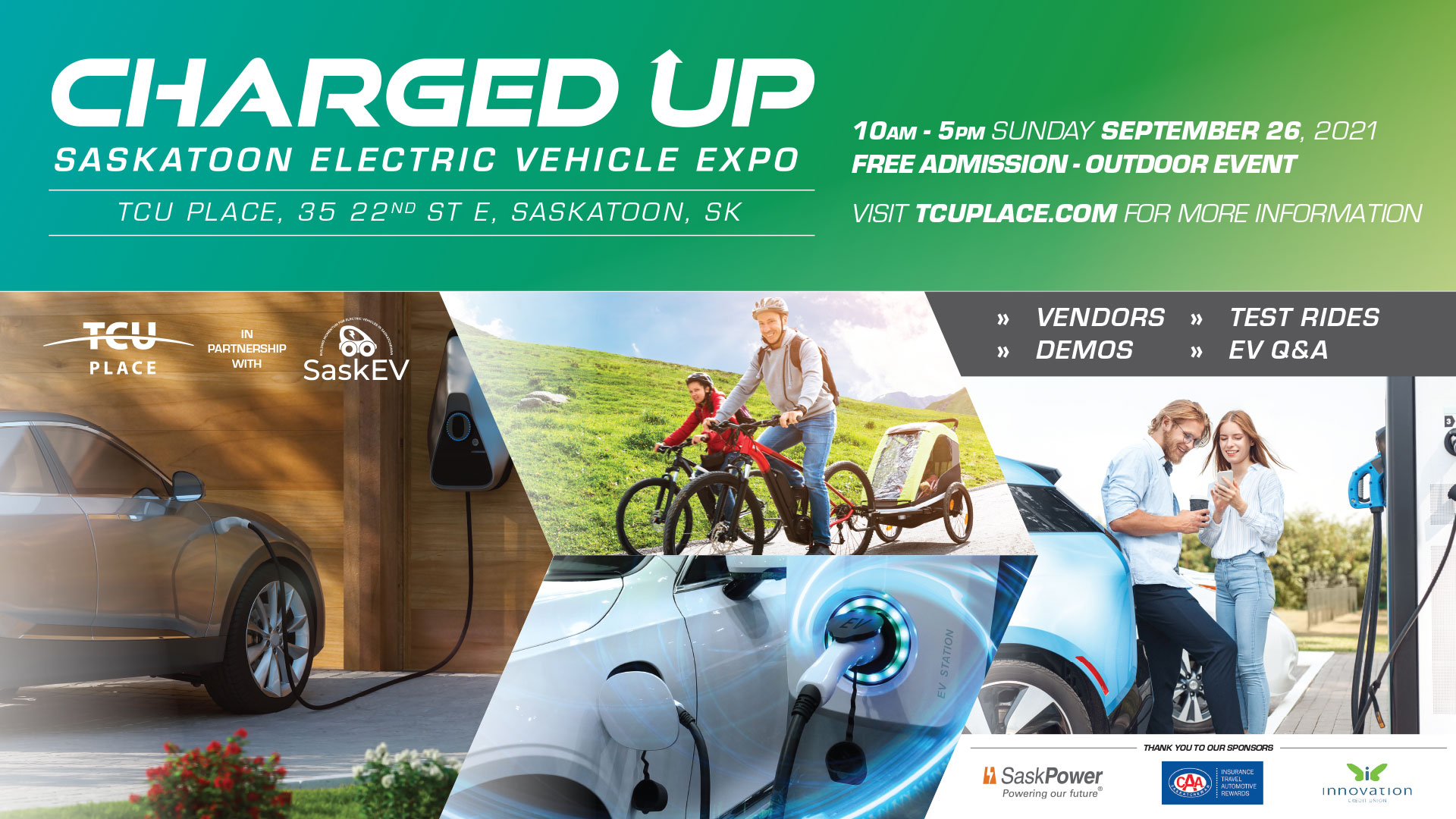 Join Us for Saskatoon's First Electric Vehicle Expo
Join us on September 26 for Charged Up Saskatoon, the city's first Electric Vehicle (EV) expo, organized by TCU Place in partnership with Sask EV , an organization dedicated to building momentum for electric vehicles in Saskatchewan. The family-friendly event is part of National Drive Electric Week. Admission is free and the event will be held outdoors.
Learn what's available and what's around the corner in EV technology, attend a Q&A session or demonstration with an EV expert, go for a test ride in an electric vehicle, and learn more about the underlying technology powering a revolution in transportation.
Charged Up Saskatoon will feature more than 40 EVs on display, including a mix of new vehicles from dealerships, newer EVs owned by enthusiasts, e-bikes, e-scooters, and e-one wheelers – not just cars! The City of Saskatoon will also be present to highlight new E-Bus and fleet vehicles.
In addition to the electric vehicles featured at the show, vendors for all things electric will be taking part, including solar energy products, home charging equipment suppliers, used EV dealers, and more. Representatives will be on hand to supply information on charging stations across the province.
If you're interested in buying a vendor booth or displaying your own EV at the expo, contact Jennifer McCrea at jmccrea@tcuplace.com .
Thank you to SaskPower , CAA Saskatchewan , and Innovation Credit Union for sponsoring this event.