Charley Pride 2018    |   November 7, 2018 at 7:00 PM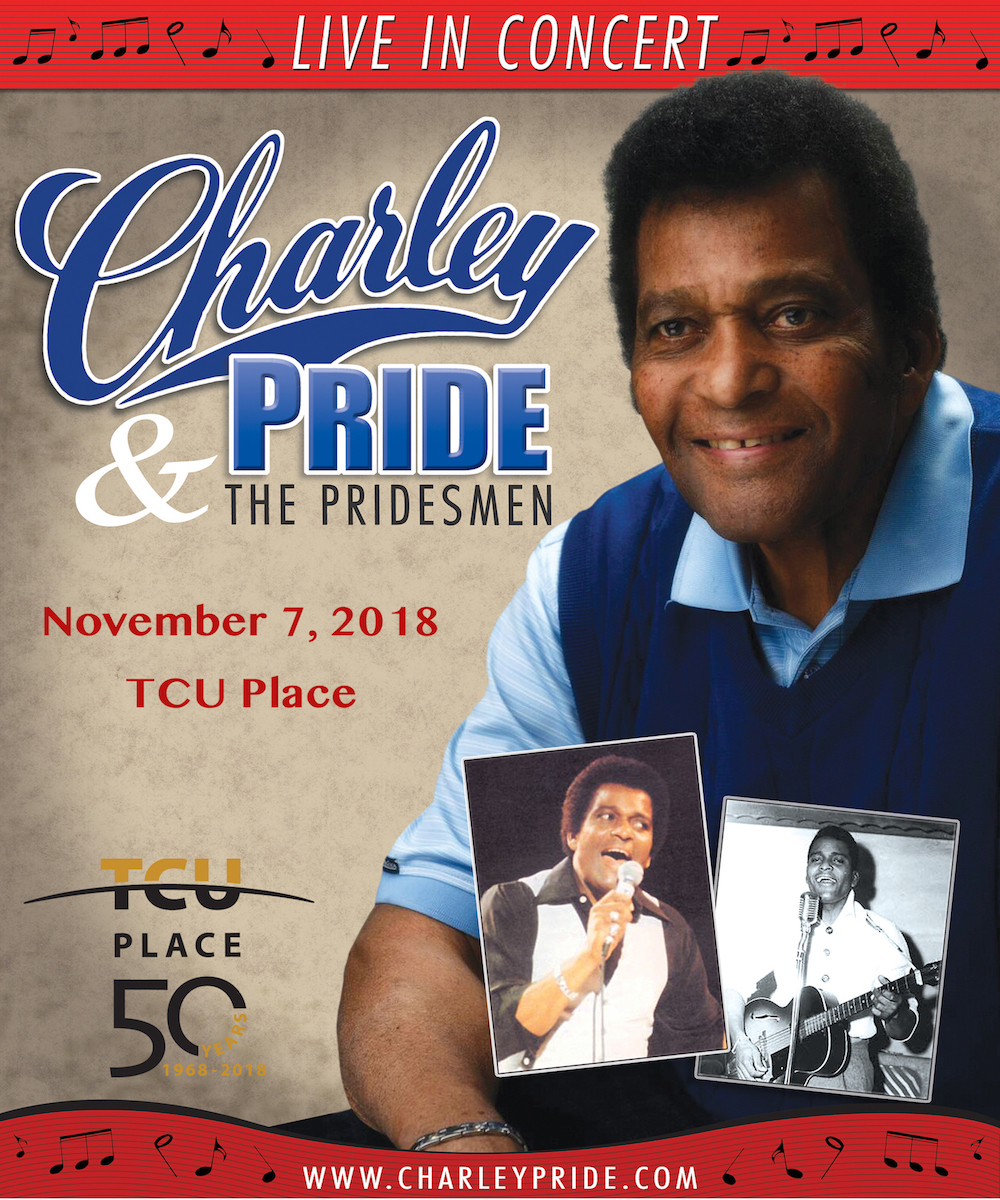 CHARLEY PRIDE has been performing in Canada since 1968 and now some fifty years later he continues to tour in the Canadian provinces each year.
 
CHARLEY PRIDE, who is known all over the globe as "The Pride of Country Music", has always had warm feelings about his trips here, often stating that country music fans in Canada are some of the greatest, most loyal fans in the world. His 2018 show is a real trip down memory lane as he focuses on the songs that have kept him as a leader in Country Music since his career began.
 
Pride, who makes his home in Dallas Texas, is a singer who knows what it takes to please his audience and is often greeted with a standing ovation before the first song has even been performed. There is nothing outdated about his music or the sound he creates with his renowned band "The Pridesmen" as they feature many of his 36 "Number One Hits" in every show. He always leaves his fans satisfied with such hits as "Kiss An Angel Good Morning", "Crystal Chandeliers", "Kaw Liga", "Just Between You and Me", and "Is Anybody Goin' To San Antone".
 
In addition to bringing forth some of the most legendary songs in Country Music, Charley's most recent CD… "Music In My Heart"… is being labelled by many as "possibly the best CD he has ever released". In this most recent project Pride clearly shows he is not afraid to record traditional sounding songs that he knows his long-time fans expect and will enjoy.
 
CHARLEY PRIDE in Canada in 2018.  The magic continues!