CHELSEA HANDLER   |   Saturday January 20, 2024 at 8:00pm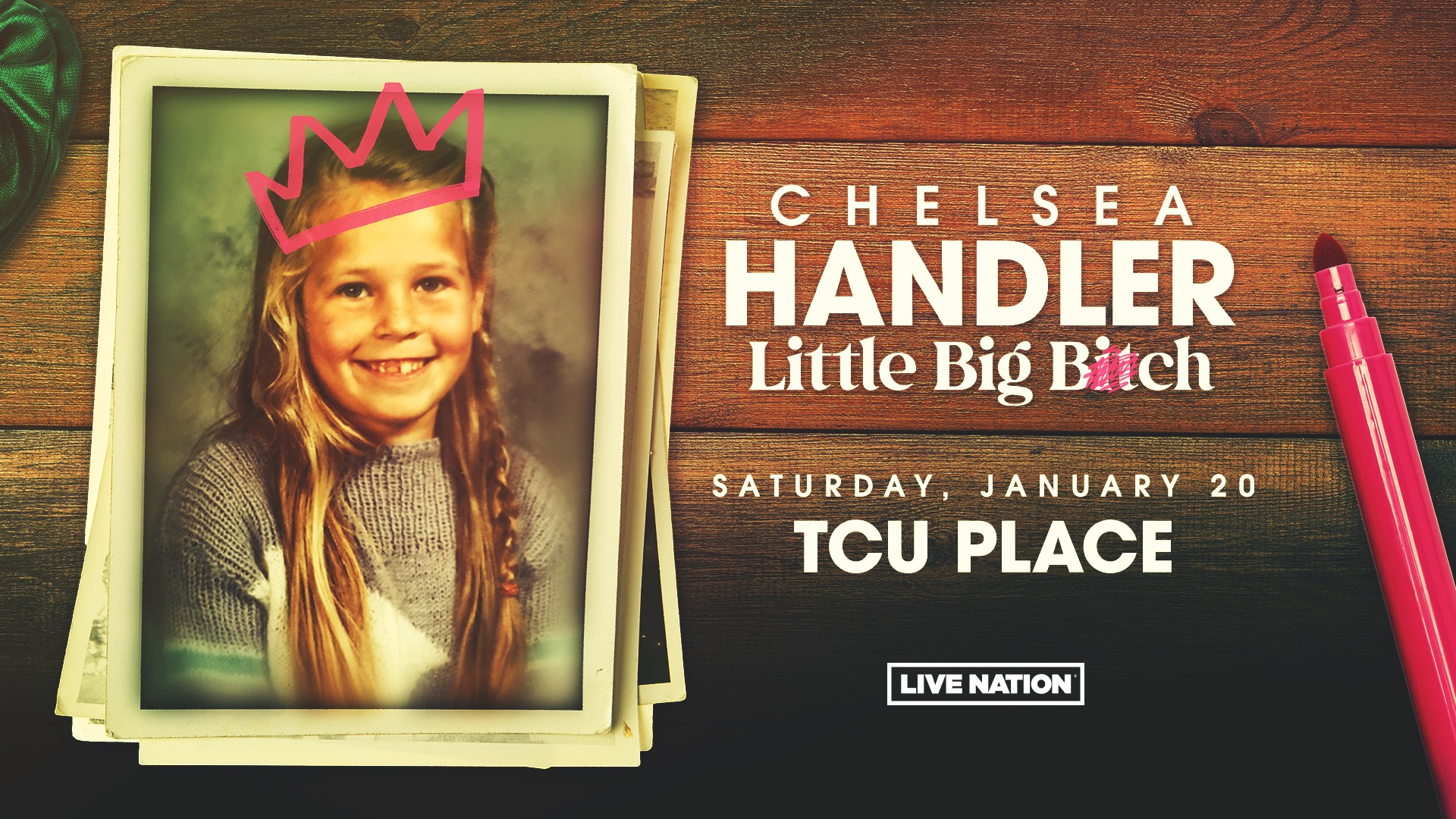 Grammy-nominated comedian, television host, best-selling author and advocate, Chelsea Handler, is extending her highly-acclaimed Little Big Bitch Tour into 2024. Presented by Live Nation, this expansive tour continues to bring Handler across North America, featuring over 20 remaining stops in 2023 and 15 newly added dates for the coming new year thanks to overwhelming fan demand.
The Little Big Bitch Tour gives fans a retrospective look at what made her the person and comedian we all have grown to love. This run follows her successful Vaccinated & Horny Tour which saw her perform over 115 shows in over 90 markets during the last year & a half and garnered her a People's Choice Award for Best Comedy Act along the way. The Vaccinated & Horny Tour marked Handler's return to standup after a six-year hiatus, reminding her of her love of the craft; it was also taped for Handler's new special, Revolution, now available for streaming on Netflix.