Come From Away   |   October 18 - 23, 2022
Evening (7:30pm) performances October 18-21 & 23  |  Matinee (2:00pm) October 22-23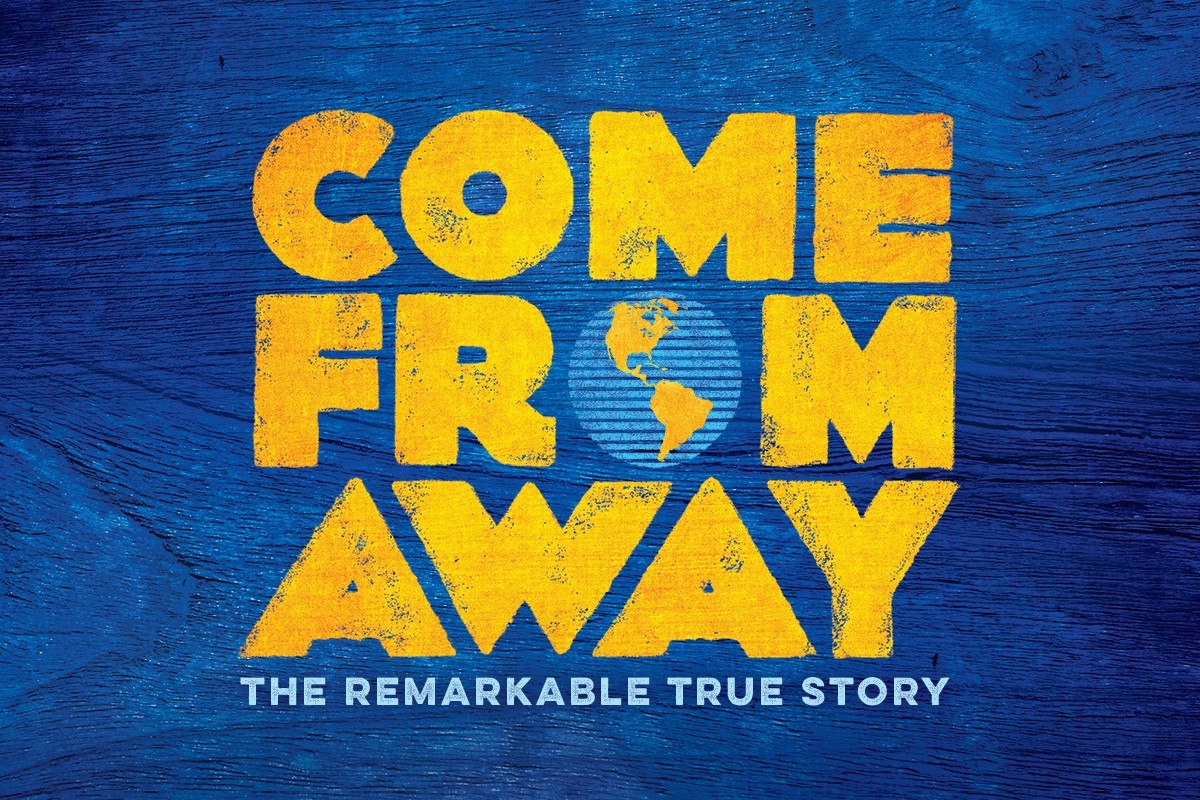 Broadway's COME FROM AWAY is a Best Musical winner all across North America!
This New York Times Critics' Pick takes you into the heart of the remarkable true story of 7,000 stranded passengers and the small town in Newfoundland that welcomed them. Cultures clashed and nerves ran high, but uneasiness turned into trust, music soared into the night, and gratitude grew into enduring friendships.
Don't miss this breathtaking musical written by Tony® nominees Irene Sankoff and David Hein, and helmed by Tony-winning Best Director, Christopher Ashley. Newsweek cheers, "It takes you to a place you never want to leave!"
On 9/11, the world stopped.
On 9/12, their stories moved us all.
COVID-19 Precautions
Masks that cover the mouth, nose and chin are strongly recommended for all events. We may unilaterally implement health and safety protocols according to updated public health guidance and applicable law. Such health protocols may include, without limitation: required masks, proof of vaccination, testing, and temperature checks. Updates will be provided to ticket holders prior to each performance or posted at https://saskatoon.broadway.com/health/. Any guest who does not comply may be required to leave the theater and will not receive a refund. Guests with accessibility questions or who require additional assistance may email clientservices@tcuplace.com or call 306-975-7799. Events are planned at full capacity.
You assume all risks, hazards, and dangers arising from or relating in any way to the risk of contracting COVID-19 or any disease, and voluntarily waive all claims and potential claims against AudienceView, Eagle Eye Entertainment Inc. (d/b/a Broadway Across Canada), the venue, the presenter, all events, event producers, and their respective owners, affiliates, subsidiaries, sponsors, successors and assigns and their respective officers, employees, contractors and agents. By attending an event, you agree to the above terms.