Sask Country Christmas     |  November 22, 2018 at 7:30 pm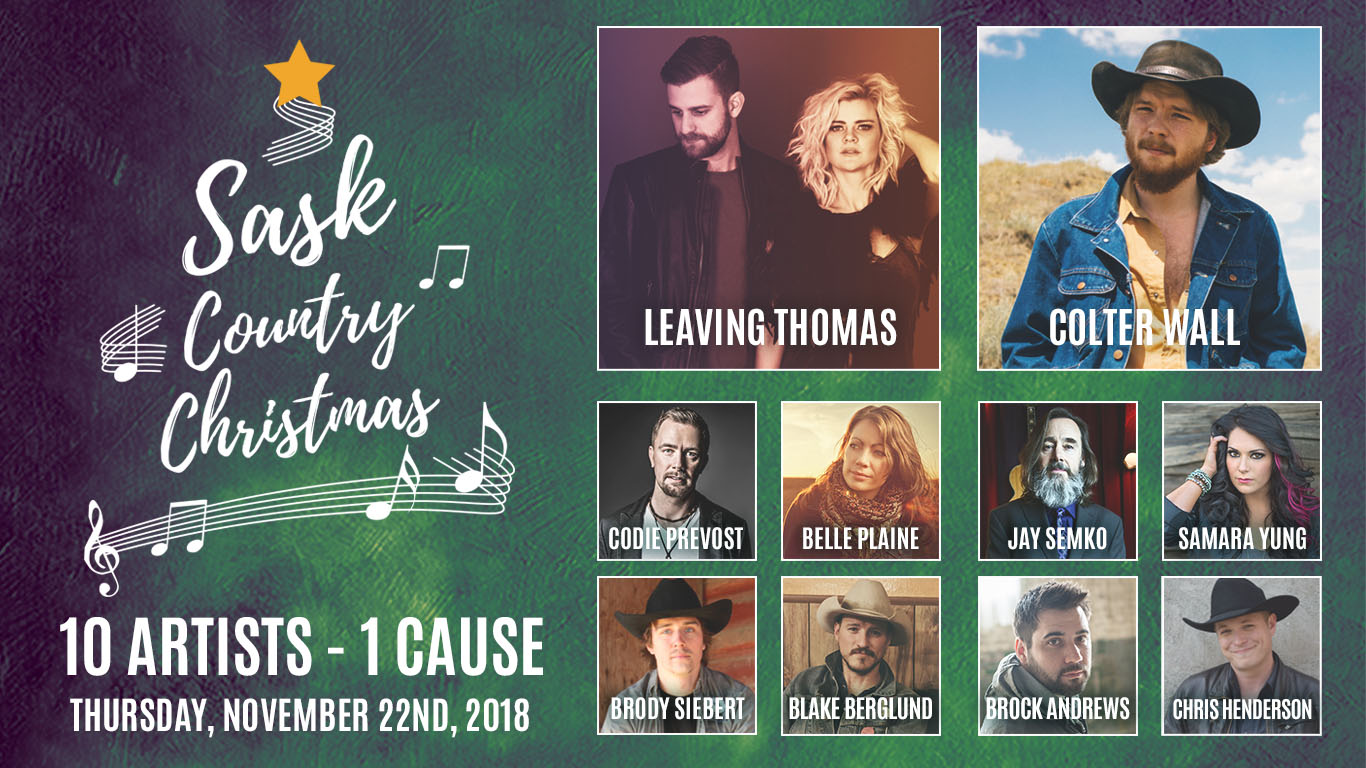 Sask Country Christmas is a performance gala dedicated to showcasing songwriters and contemporary chart toppers with Saskatchewan roots. All proceeds of this show will go to The Saskatoon Society for the Protection of Children, which provides services that allow for the safety of children and healthy development of families through the Crisis Nursery and Parent Aide programs. 
The gala consists of two halves ran as two separate shows with an intermission in between. Each half features a master of ceremonies and a 4 person songwriters in the round. Both halves will end with a headlining performer at centre stage. 
Country music is underrepresented in Saskatoon with very few large event opportunities for artists to perform in and, for country music lovers from around the province to enjoy. Sask Country Christmas will provide an opportunity for the entire province of country music lovers to come together during a beautiful, community oriented time of year and experience world class music. Even better, they will know that they are supporting the wellbeing of children and families at risk in Saskatoon. 
Sask Country Christmas endeavors to celebrate the incredible roots of country music in Saskatchewan and the talent that is grown in this province and Canada wide. The partnership between Sask Country Christmas and The Saskatoon Society for the Protection of Children will drive awareness and support for the essential work being done by the SSPC to keep families together, strengthen parents and protect children in crisis.