Dance Alive Studios - Transitions    |   August 21, 2021 at 6:30 PM (Doors at 6:00 PM)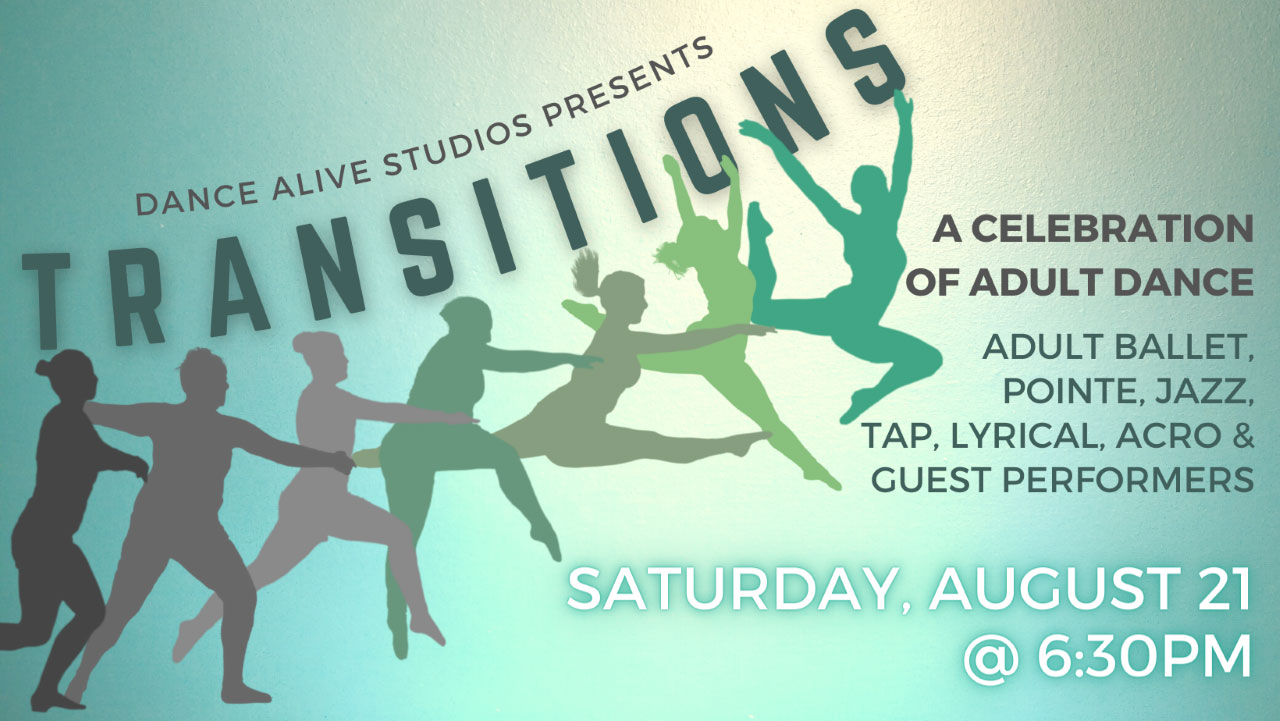 Please Note: Seating for this event will be socially distanced - if you require more than 2 seats together, please call our Box Office at 306-975-7799 to book.
Dance Alive Studios is SO EXCITED TO ANNOUNCE that we will be presenting a LIVE DANCE SHOW at TCU Place on Saturday, August 21! This will be our 3rd Annual DAS Show and we will be performing IN-PERSON for you on the big stage!
The DAS Show this year is titled TRANSITIONS, to represent all the changes we have experienced in the last two years: a pandemic, a lock-down, a new home, a new team, and a complete re-imagining of our entire program. Our dancers often say that some of the hardest parts of the choreography to learn are the TRANSITIONS, and we feel that is such an accurate statement for the past year and a half.
We have been working on group choreography since the Adult Dance restriction was lifted on April 29, 2021 and we are just thrilled to share our celebration of resilience, perseverance, and togetherness with you in a month. We are MOST excited to be sharing this with you on the TCU Place Stage, a rare treat for our small studio!