Fireside Singers   |  December 21 & 22, 2018 at 7:30 pm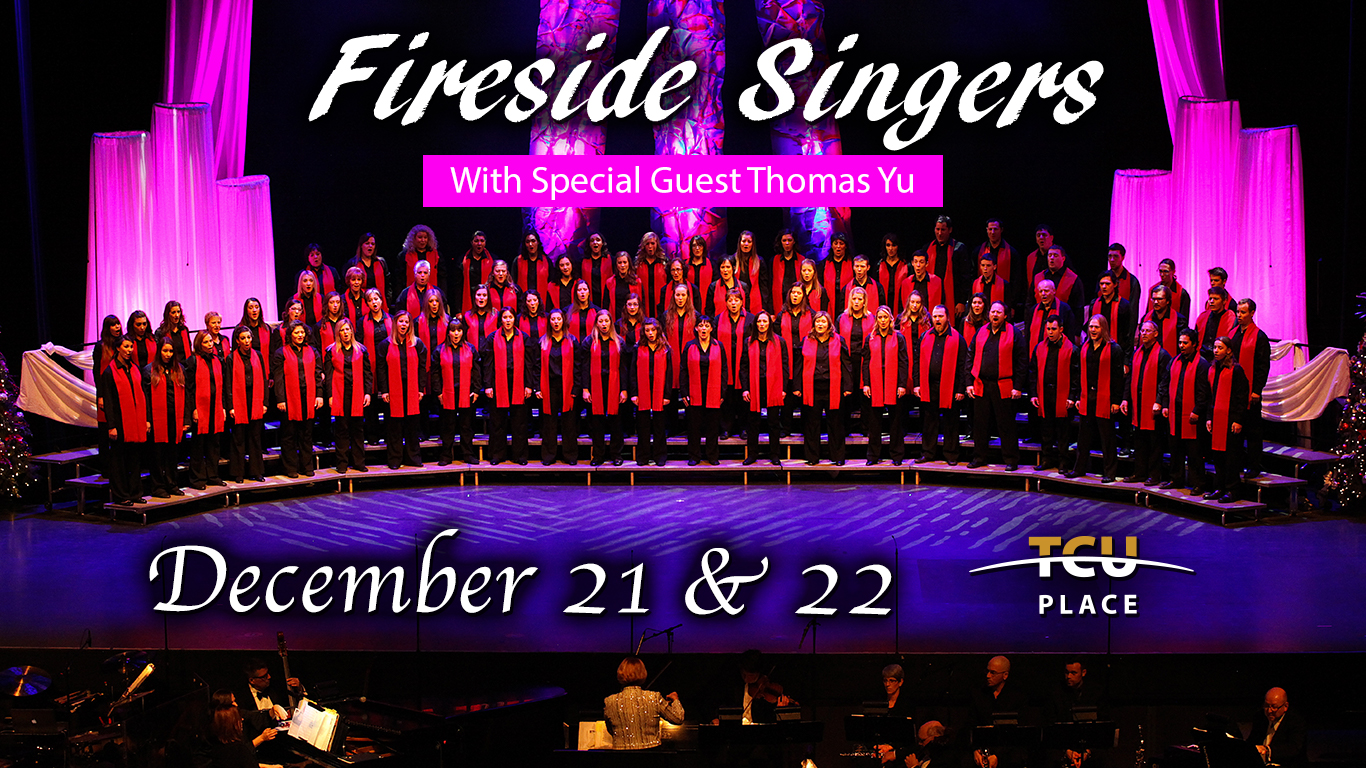 The Saskatoon Fireside Singers, along with special guest Thomas Yu, will celebrate their 46th Anniversary of Christmas Memories performances on December 21st and 22nd at TCU Place
 
The 100-voice choir will feature many of the best loved seasonal and sacred songs representing most genres from classical to contemporary favourites. Audiences have been inspired, entertained and delighted by hearing powerful arrangements of traditional carols, African folk songs and songs expressing our need for peace, faith, courage and love, balanced with a great mixture of light hearted, fun-filled repertoire.
 
This Fireside production has grown into a city-wide traditional family Christmas event.  The production showcases many of Saskatoon's renowned soloists such as Trevor Wingerter, Sean Brandt, Jordie Hughton and Madison McLean. The singers are supported by a refined orchestra of internationally acclaimed instrumentalists, featuring Kerry DuWors, Arthur Boan, Guy Few, Allen Harrington, William Boan, Randi Nelson, Terry Sturge, Sophie McBean, Darrell Bueckert, Martin Janovsky, Doug Gilmour, TBone as well as guest artists Tamburo along with Bonnie Nicholson, the pianist and orchestral director.  Albert Couture is stage manager and Kelsey Stone is the choreographer. There will be a special performance by guest artists - the Deason and Boan families.
 
The experience promises to spark the spirit of Christmas, whether memories are spiritual, nostalgic or whether you are simply looking for a spectacular evening of professional entertainment!