Gerry Dee    |  March 29, 2019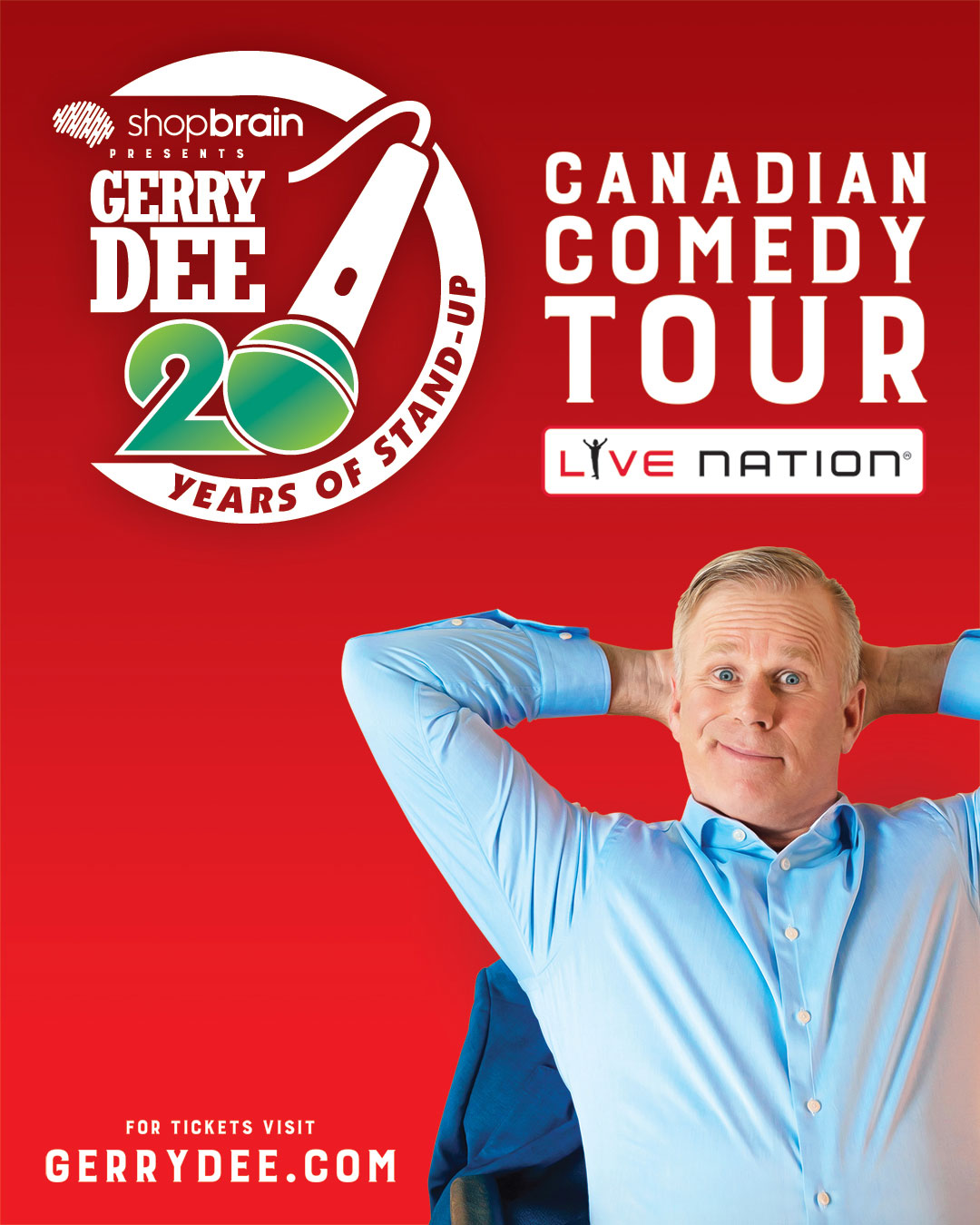 Comedian and TV personality Gerry Dee has been making audiences laugh for two decades and to mark the occasion he will embark on a new tour, 20 Years of Stand Up presented by Shopbrain.
Though most familiar as the star, creator, and one of the principle writers for CBC's hit sitcom Mr. D, it is in stand up comedy where Gerry Dee first hit his mark. Dee, who was a private school teacher for nine years before giving it up for comedy, became the first Canadian in 27 years to win the prestigious San Francisco International Comedy Competition, and was a finalist on NBC's Last Comic Standing, the highest finish by a Canadian in the history of the show.

Based on Gerry Dee's real-life experiences as a high school teacher, CBC's Mr. D follows the misadventures of schoolteacher Gerry Duncan, nicknamed Mr. D, as he struggles to keep one step ahead of his students at the prestigious private school, Xavier Academy. Debuting in January 2012 to 1.23 million viewers, the program was the highest rated scripted show premiere for the network in 7 years. The 8th and final season of the show will have its finale on December 19, 2018.