Jeremy Hotz     |  February 7, 2019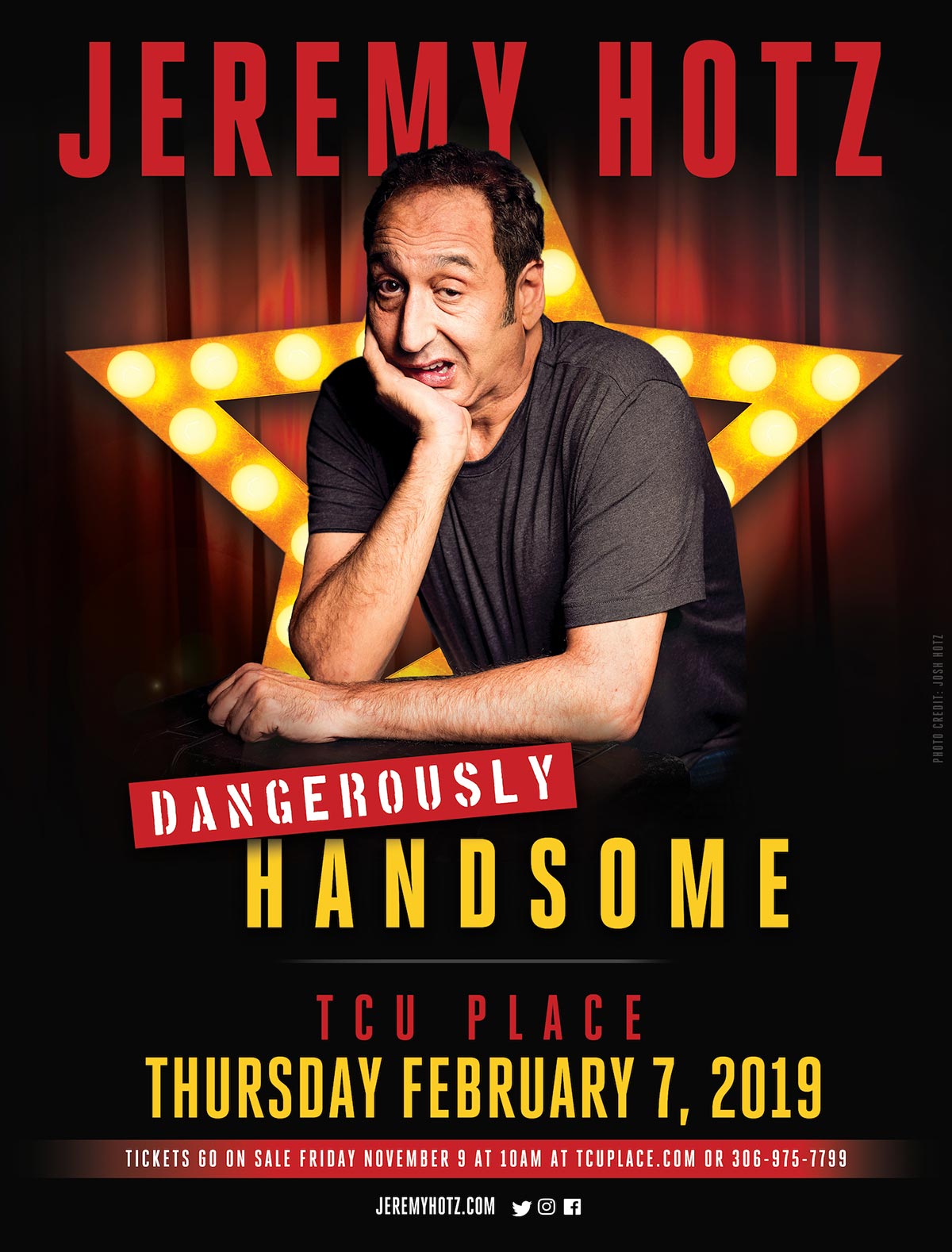 Known for his astute observational comedy and charming good looks, stand-up comedian Jeremy Hotz announced that he'll hit the road in 2019 with his brand new DANGEROUSLY HANDSOME TOUR, stopping at TCU Place on February 7. Having sold out his last national tour, International Man of Misery three years back, Hotz returns with his constant companion "Shackleton the Wonderdog", the world's smallest service animal. Don't let Hotz's good looks fool you, he's still "The Master of Misery", finding the miserable in the world and turning it into laughs is what makes him tick. 
 
With an impressive career to date, Hotz's resume includes performances on The Late Show, and five appearances on The Tonight Show. He appeared on Comedy Central where he featured in his own stand-up special, and is a talented actor with numerous film and TV credits in addition to writing and performing on the critically acclaimed "The Jon Stewart Show". He's the winner of a Gemini Award and has been honoured with the CCA's Best Male Stand-Up Award, as well as the Dave Broadfoot Comic Genius Award, the most prestigious comedy award in Canada in addition to receiving the Jury Prize - Best International Performer at the Sydney Comedy Festival in Australia.

Don't miss Hotz's latest show DANGEROUSLY HANDSOME as he visits TCU Place!