Loreena McKennitt    |   Saturday November 11, 2023 at 7:30pm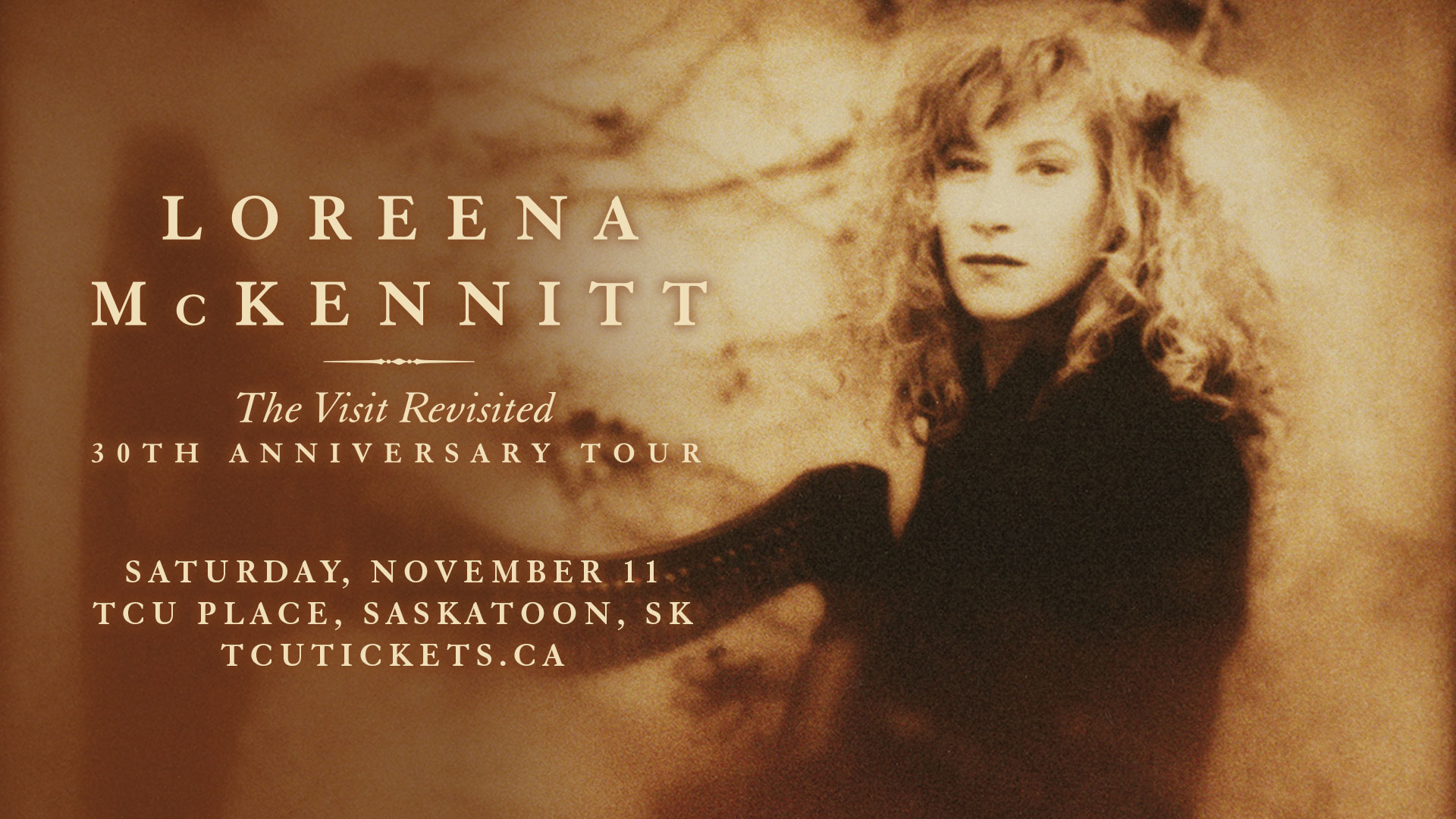 It's been a decade since Loreena McKennitt and her band toured the Canadian prairie provinces and now the award-winning Canadian singer/songwriter is coming back. The Visit Revisited Tour: The Next Chapter will include November shows in Winnipeg, Edmonton and Calgary, as well as in Saskatoon where she has never before performed.
The 27-city fall tour commemorates the 32nd anniversary of her life-altering, Juno Award-winning album, The Visit. The album was released in Canada in 1991 and internationally in 1992 when she entered into a partnership with major international record company Warner Music Group. The Visit propelled McKennitt onto the world stage, where she has comfortably remained ever since.
"I was born and raised in Manitoba and in many ways I'm a prairie girl at heart," says the artist, who earlier this month was inducted into the Canadian Songwriters Hall of Fame. "It's also where I first performed at the start of my career and I can honestly say it will feel a bit like a homecoming. It's been far too long and I'm so looking forward to being back in that part of Canada."
Accompanying her on tour will be long-time musical companions Caroline Lavelle on cello, Brian Hughes on guitar, Hugh Marsh on violin and Dudley Phillips on bass.
McKennitt's eclectic Celtic blend of pop, folk and world music has sold over 14 million albums worldwide. Her recordings have achieved Gold, Platinum and multi-Platinum status in 15 countries on four continents. She has twice been nominated for a GRAMMY® Award and has won two Juno Awards, as well as a Billboard International Achievement Award.
She has performed in some of the world's most-respected and historic concert venues, from Carnegie Hall to the famous Alhambra Palace in Granada, Spain and for dignitaries including the late Queen Elizabeth II and His Majesty King Charles III, and other heads of state.