Master Your Day Speaker Series Luncheon    |   Thursday September 21, 2023 - 11:15am to 1:00pm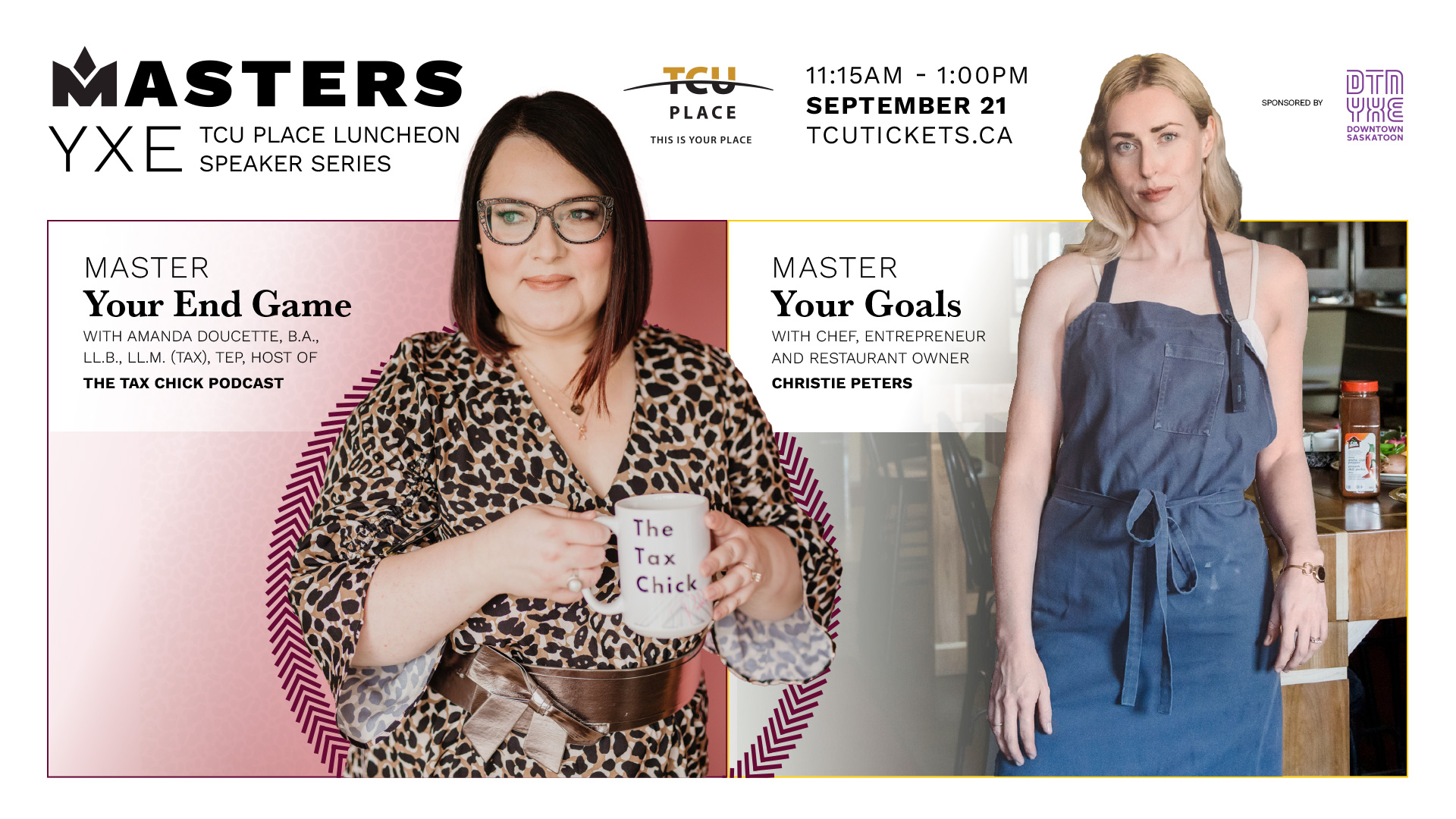 Masters YXE TCU Place Luncheon Speaker Series
TCU Place is committed to creating events that serve our community in a meaningful way. To that end, we have curated a motivational event encompassing wellness of mind & body. This grassroots luncheon seminar series promises to be inspiring, informative, and lively.
Showcasing the best in our business community, TCU Place is offering community programming that is accessible and inclusive of the many ways we can improve our personal and professional lives.
The luncheon event is planned to be held on TCU's Main Stage in our theatre on Thursday, September 21 from 11:15am to 1:00pm.
Tickets: $50.00 + taxes
Table of 8: $360 ($45 each) + taxes
Event Schedule
11:15-11:45am Registration and Lunch
Healthy lunch buffet showcasing TCU Place's fabulous light lunch options
11:45am Master Your End Game
Tax and estate planning lawyer (and podcast host!) Amanda Doucette (a.k.a. "The Tax Chick") on planning for your future
12:15pm Master Your Goals
Chef, entrepreneur, and restaurant owner Christie Peters
1:00pm Event Conclusion
Master Your Goals with Christie Peters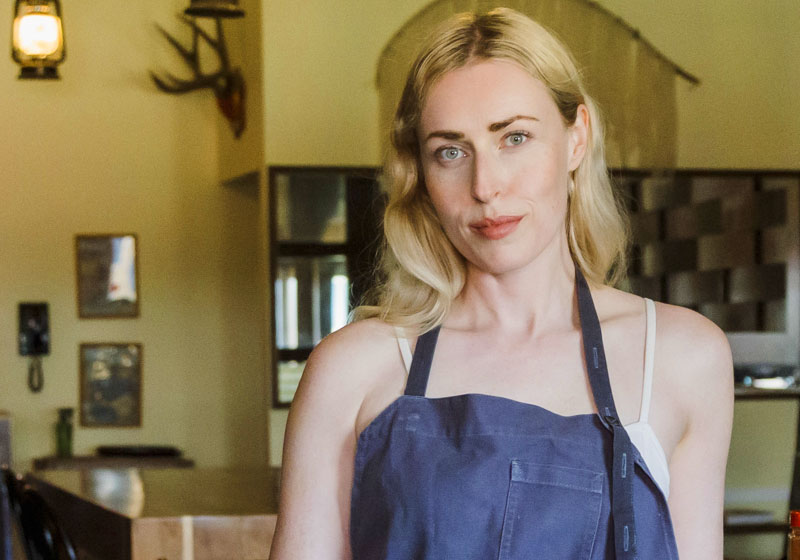 Christie Peters, chef-owner of Primal in Saskatoon (SK), has a passion for acquiring culinary expertise internationally and bringing it back to the prairies.
While inspired by her grandmother's meticulous attention to detail in entertaining guests in her early years, the idea of becoming a chef came a little later. While working at Boston Pizza where she observed: "The power of the restaurant comes from the kitchen, so if I wanted to become a restaurateur, I would need to become a chef".
A move to Vancouver, at 21, to work at Feenies, proved to be a significant first step as she met her future husband and business partner, Kyle Michael. They then opened two restaurants (The Hollows and Primal). She's worked in the kitchens of De Kas in Amsterdam and Coi in San Francisco, and her most recent opportunity came as a three-month internship at the world-famous Danish restaurant, Noma, under Chef René Redzepi, where she honed her skills in fermentation and adopted techniques like cooking over charcoal.
As far-reaching as her quest for knowledge might be, her focus in her cuisine is on creating dishes that authentically represent the vast diversity of ingredients the Canadian prairies have to offer. Primal is known for creating dishes from locally grown Saskatchewan grains, using locally pastured meat and taking the idea of farm-to-table one step further by growing the produce they use in their own gardens.
In 2019 Christie was featured as a Judge on the first 2 seasons of Food Network Canada's "Wall of Chefs," alongside some of the country's best chefs. This has lead to numerous other television opportunities that have helped make her a household name.
Christie is known for her great business instincts and has a strong community surrounding her that has been created by years of building and running great restaurants in Saskatoon.
Master Your End Game with Amanda Doucette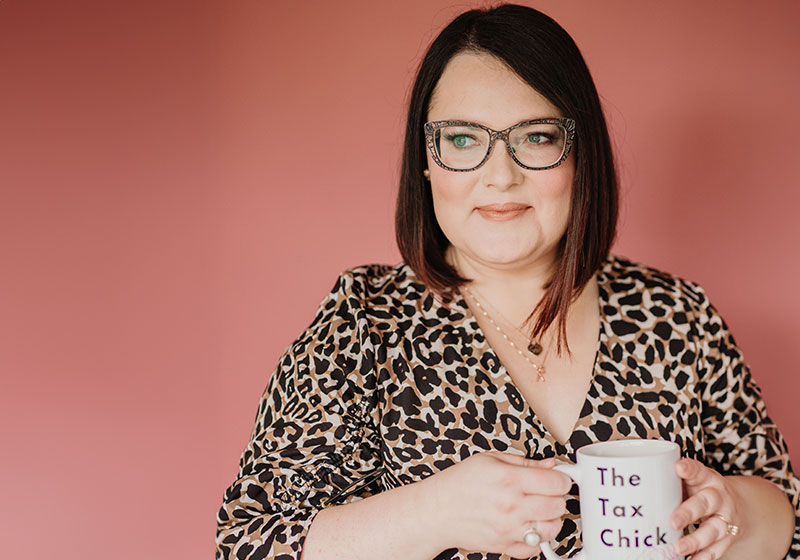 We have all heard the saying, "The only two certainties in life are death and taxes." So why is it so hard to get motivated to get our affairs in order? During lunch, the keynote speaker is tax and estate planning lawyer (and podcast host!) Amanda Doucette (a.k.a. "The Tax Chick ").
Amanda believes that although tax is complex, it does not have to be so complicated (and it can even be fun)! Join Amanda for an animated discussion on the "sticky" issues of tax and estate planning, such as probate fees, planning for your tax bill on death, and the pros/cons of adding your child onto your bank account or title to property. This portion of the program will inspire you to take steps to Master your END GAME.
Amanda Doucette is a tax partner with Stevenson Hood Thornton Beaubier LLP in Saskatoon. She helps her clients navigate the complex world of income tax, GST, and employment insurance, by acting on behalf of taxpayers as they communicate with Canada Revenue Agency, up to and including appeals to the Tax Court of Canada. She also offers counsel related to complex estate planning matters and works with high net-worth business families to assist with succession planning and transition of the business, and to resolve and negotiate disputes.
In addition to her Masters in Tax Law from York University, she has also completed Parts I, II and III of the Chartered Professional Accountants Canada In-Depth Tax Course. Amanda taught Wills & Estates at the University of Saskatchewan College of Law for 7 years (and won an award for teaching excellence in 2018). She was also the founding chair of the Canadian Tax Foundation's Young Practitioner group in Saskatoon and is an active member of the Society of Trust and Estate Practitioners ("STEP") at the local and national level.
Amanda has been selected by peers as a leading practitioner in the 2021, 2022 and 2023 edition of The Canadian Legal Lexpert ® (Estate and Personal Tax Planning) and was the winner of The Lawyers Monthly Women in Law Award for 2021, 2022 and 2023 in recognition of her outstanding legal expertise and contribution to the area of tax litigation.
Her passion is helping people navigate problems that seem insurmountable – she works to empower her clients so that they feel in control of their business and decision-making. She truly believes tax is fun and aims to help her clients feel more confident in their tax situations, helping them understand relevant laws so they can avoid future issues. In 2020, Amanda launched The Tax Chick Blog and The Tax Chick Podcast , each aimed at educating audiences about tax and estate planning issues. Both the blog and podcast allow her to take part in curious conversations and learn new things while educating others.