The Mavericks with Special Guest Kelly Prescott   |   7:30pm October 8, 2022 (Doors at 6:30pm)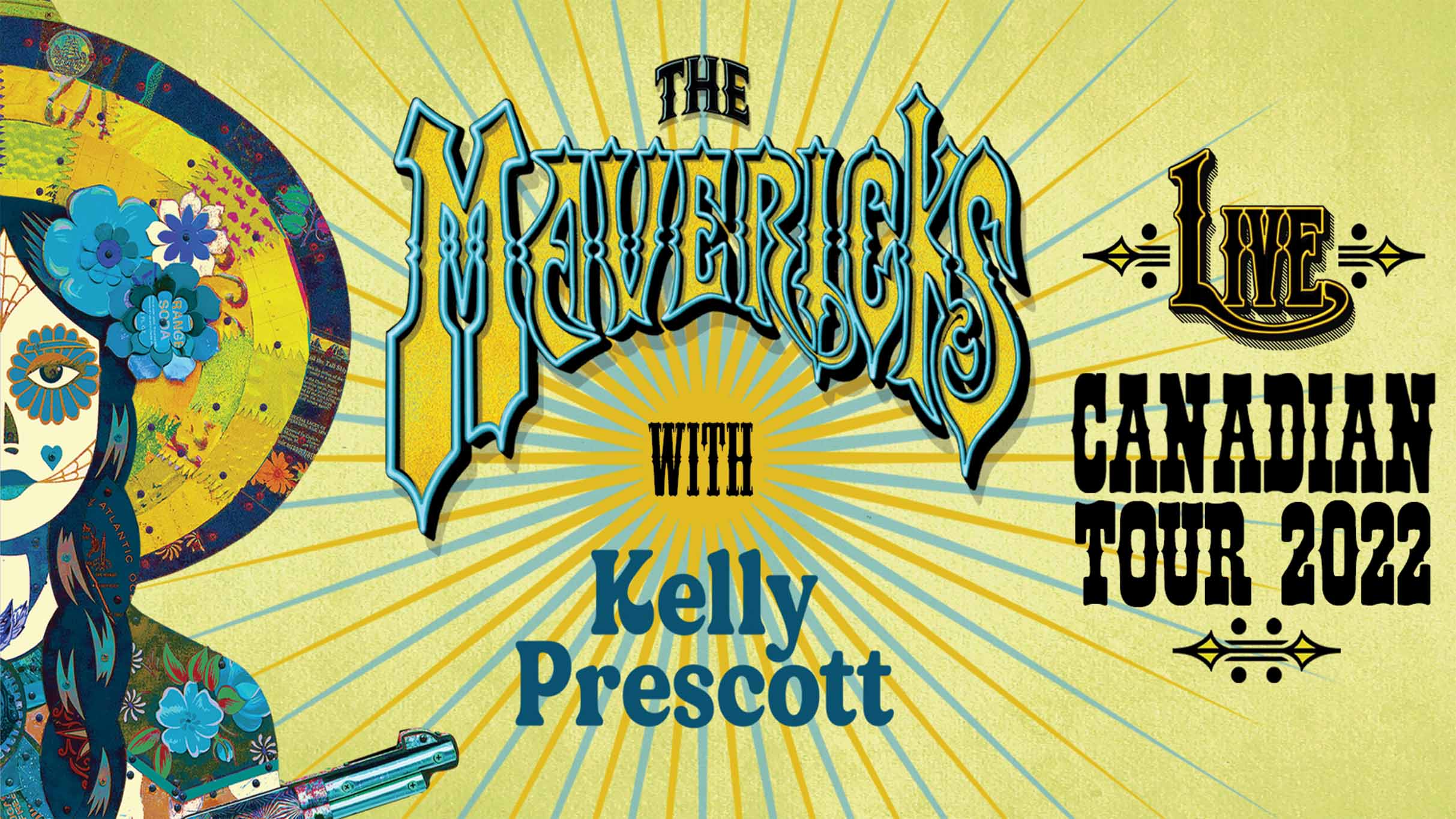 About The Mavericks
Raul Malo: Vocals, Guitar
Paul Deakin: Drums
Jerry Dale McFadden: Keyboards, Vocals
Eddie Perez: Lead Guitar, Vocals
Any band that manages to survive three decades, seeing its core members go from young adults to veteran musicians is bound to have its swings and cycles.
The Mavericks, the eclectic rock and country group known for crisscrossing musical boundaries with abandon, has gone through three distinct phases since it was founded in Miami in 1989. An initial period of heady success marked by big hits and critical acclaim in the '90s. A long hiatus starting 2003 when the musicians each went their own way. And finally, a triumphant reunion in 2012 which held long enough for them to recently celebrate the band's 30th anniversary.
Now, The Mavericks are releasing a new album that ushers in the fourth phase of their evolution.
"It's like we've had three different lives," says Raul Malo, the band's lead singer and songwriter, "and now this is a whole new beginning. We're sort of going into uncharted territory. I'm looking forward to it and I'm kind of nervous about it too. It's certainly a new adventure."
Important Notes
Attendees must be 19+ years old. This is a cabaret-style show with no assigned seating.