Rak of Aegis   |   Tuesday September 22, 2023 at 6:00pm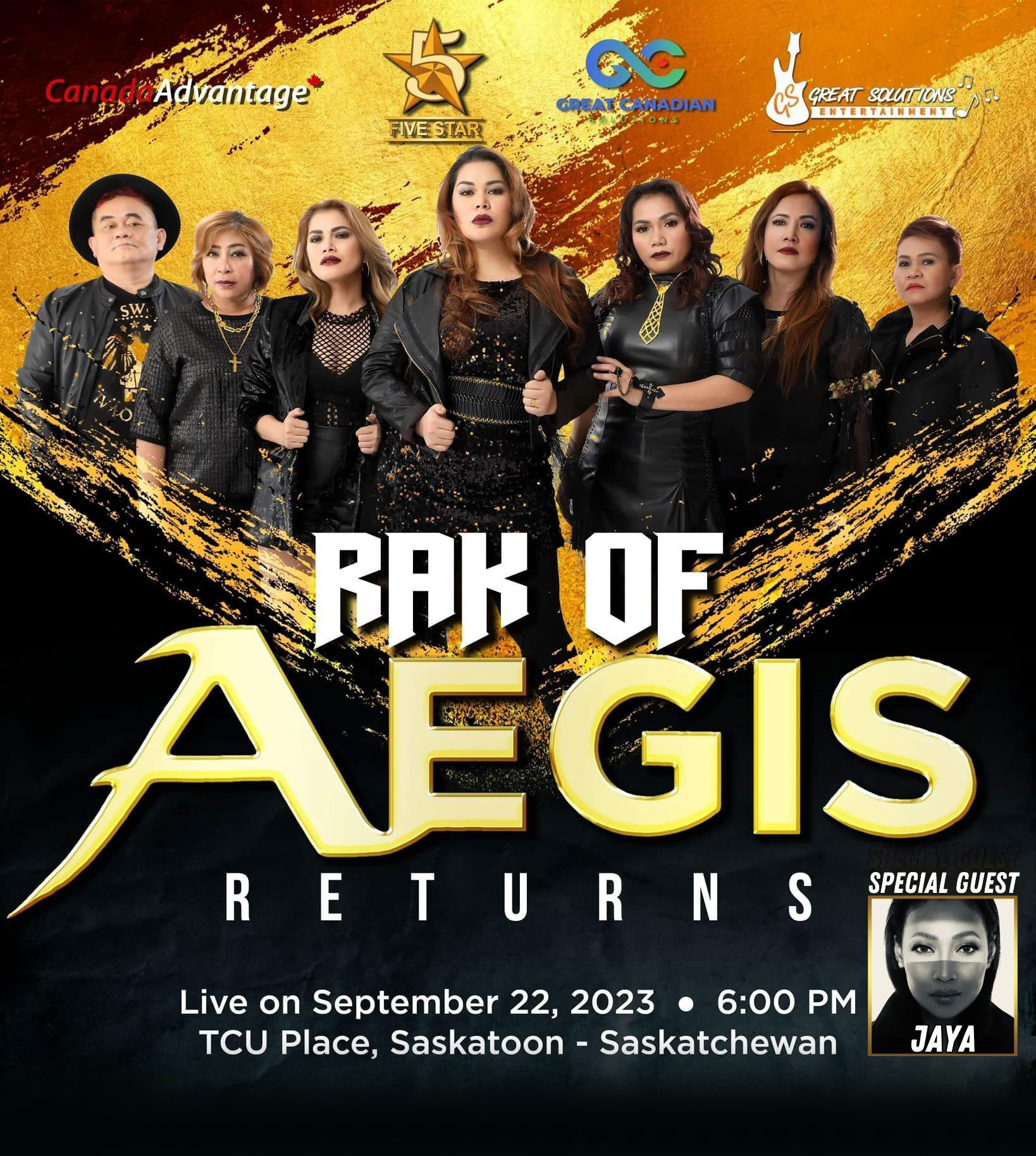 Embark on a musical journey with Rak of Aegis, a band with a rich history that traces back to their origins as AG's Soundtrippers in 1995, captivating audiences in Japan's clubs and lounges. The group later evolved into Aegis in 1998, forming a powerful ensemble of six talented women (Juliet, Mercy, and Kris Sunot on vocals, Stella Pabico on keyboards, Rowena Adriano on bass guitar, and Vilma Goloviogo on drums), complemented by the skills of Rey Abenoja on guitars. The name "Aegis," representing 'shield' or 'protection,' perfectly encapsulates the strength and unity within the band.

With an impressive 25-year journey in the industry, Aegis has left an indelible mark, enchanting listeners with unforgettable hits such as "Halik," "Mahal na Mahal Kita," and "Luha." These beloved tunes continue to resonate in karaoke sessions and grace the airwaves of radio stations, cementing Aegis as a musical force to be reckoned with. Experience the magic of Rak of Aegis as they take you on a melodic adventure, showcasing their timeless and iconic music.