SCOTT WOODS - AN "OLD FASHIONED HOEDOWN"   |   7:00pm November 7, 2022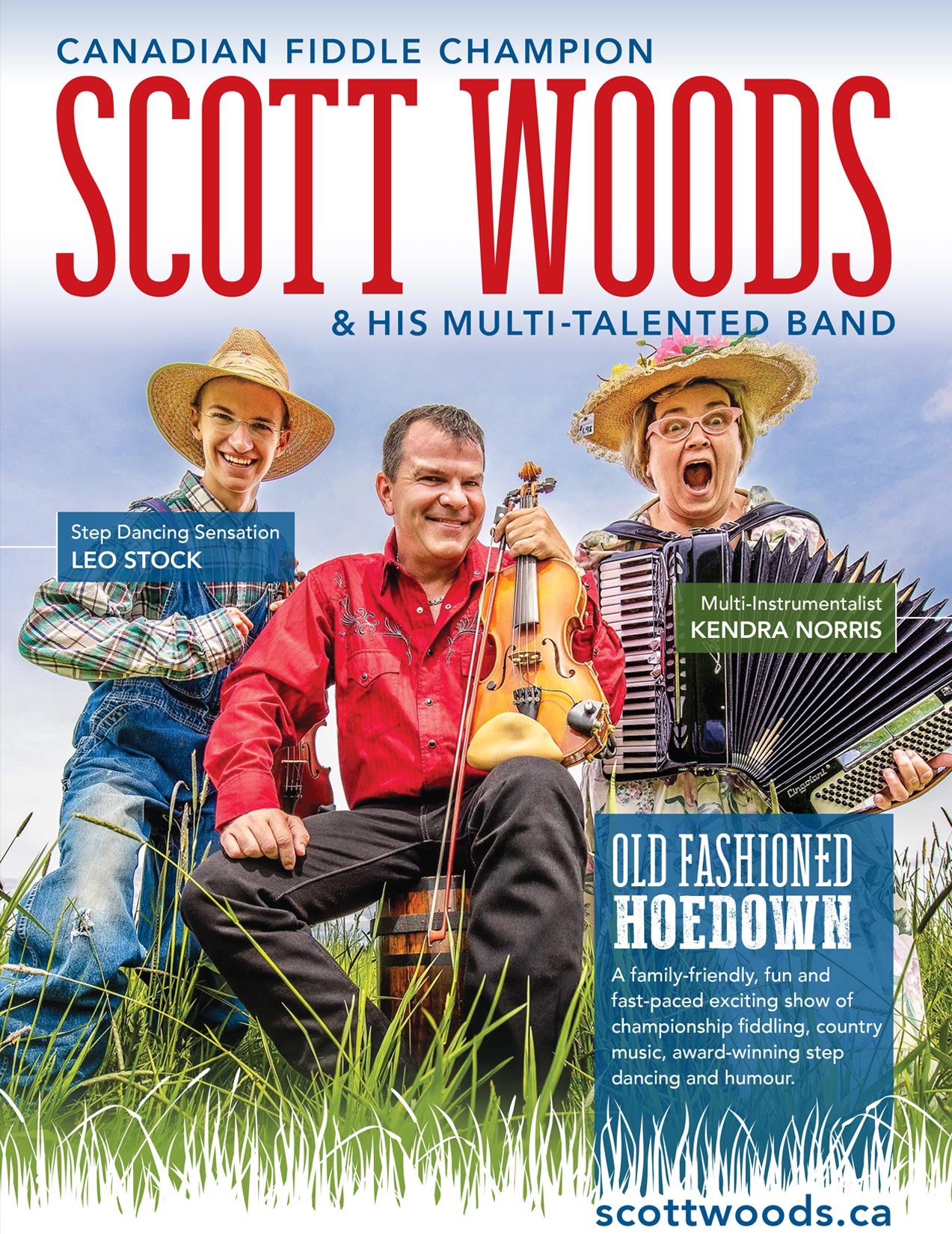 Scott Woods, multi-talented entertainer and musician, is back on the road with his brand new show… "Old Fashioned Hoedown".
Known as "The Fergus Fiddler" and even as "The Flippin' Fiddler", Scott Woods is a two time winner of the Canadian Open Fiddle Contest, two-time winner of the Canadian Grand Masters Fiddle Championship, as well as Fiddle Entertainer of the Year. In 2018 he was presented with the Lifetime Achievement Award from the Canadian Grand Masters Fiddling Association.
Joining Scott on stage will be his sister Kendra Norris, an extremely talented singer and multi-instrumentalist, who is also a Canadian Fiddle Champion as well as a three time Duet Fiddle Champion with her brother Scott. The show will also feature talented young Step Dancer Leo Stock, an 18 year old singer, drummer and Canadian Step Dancing Champion who is fondly also known as "Spaghetti Legs". Leo most recently won the 2022 Open Step Dancing Championship at the prestigious "Ontario Open Fiddle and Step Dance Contests".
It's a brand new show guaranteed to create an enjoyable evening of family entertainment. If you enjoy the best in old time fiddling, step dancing, country music, and comedy… this is the show for you.
We're excited… because there's nothing like a good "Old Fashioned Hoedown".