Silver Spoon Dinner with Candace Bushnell: True Tales of Sex, Success, and Sex And The City   |   Monday May 6, 2024 at 5:45pm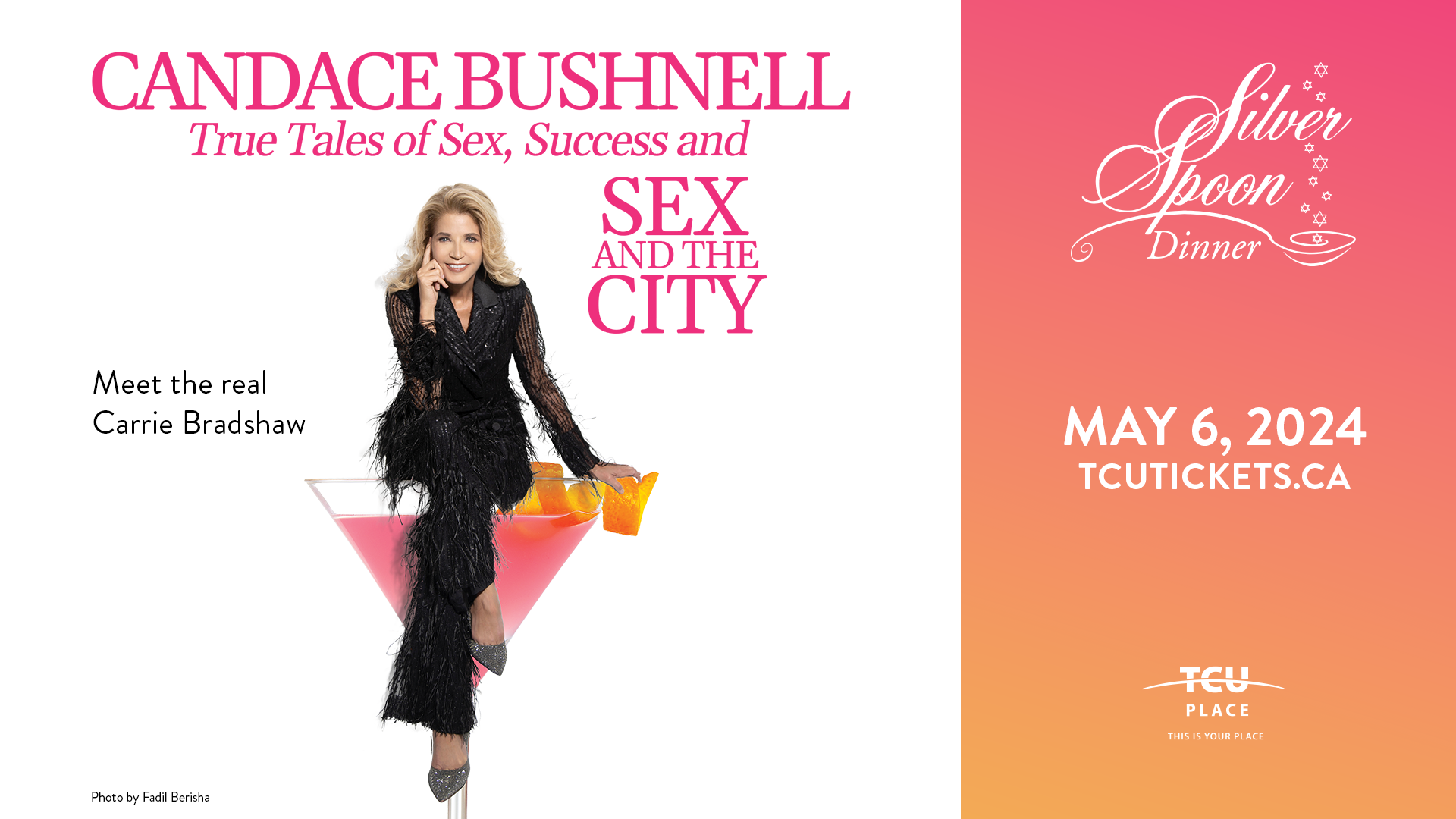 Ms. Bushnell has been travelling around the world with this show and we are thrilled that she has chosen to have its Saskatchewan Premiere at the Silver Spoon Dinner. This origin story of "Sex and the City" is a fun and funny, glitzy tribute to women, friendships and female empowerment – a perfect fit for the Silver Spoon Dinner audience.
Join us at this year's Silver Spoon Dinner and be part of the fun. The Silver Spoon Dinner has been and will continue to be Saskatoon's Premiere Ladies' Night Out – an evening of luxury and laughs. You will be pampered, wined and dined and entertained in elegant style while supporting Congregation Agudas Israel Jewish Community, Saskatoon Hadassah-WIZO, Saskatoon Interval House and Ronald McDonald House.
You will meet the 2024 Sterling Award Winner and have the opportunity to win numerous amazing prizes and bid on fabulous Silent Auction items.