Snack'n with Santa     |  Sunday December 3, 2023 at 11:00 am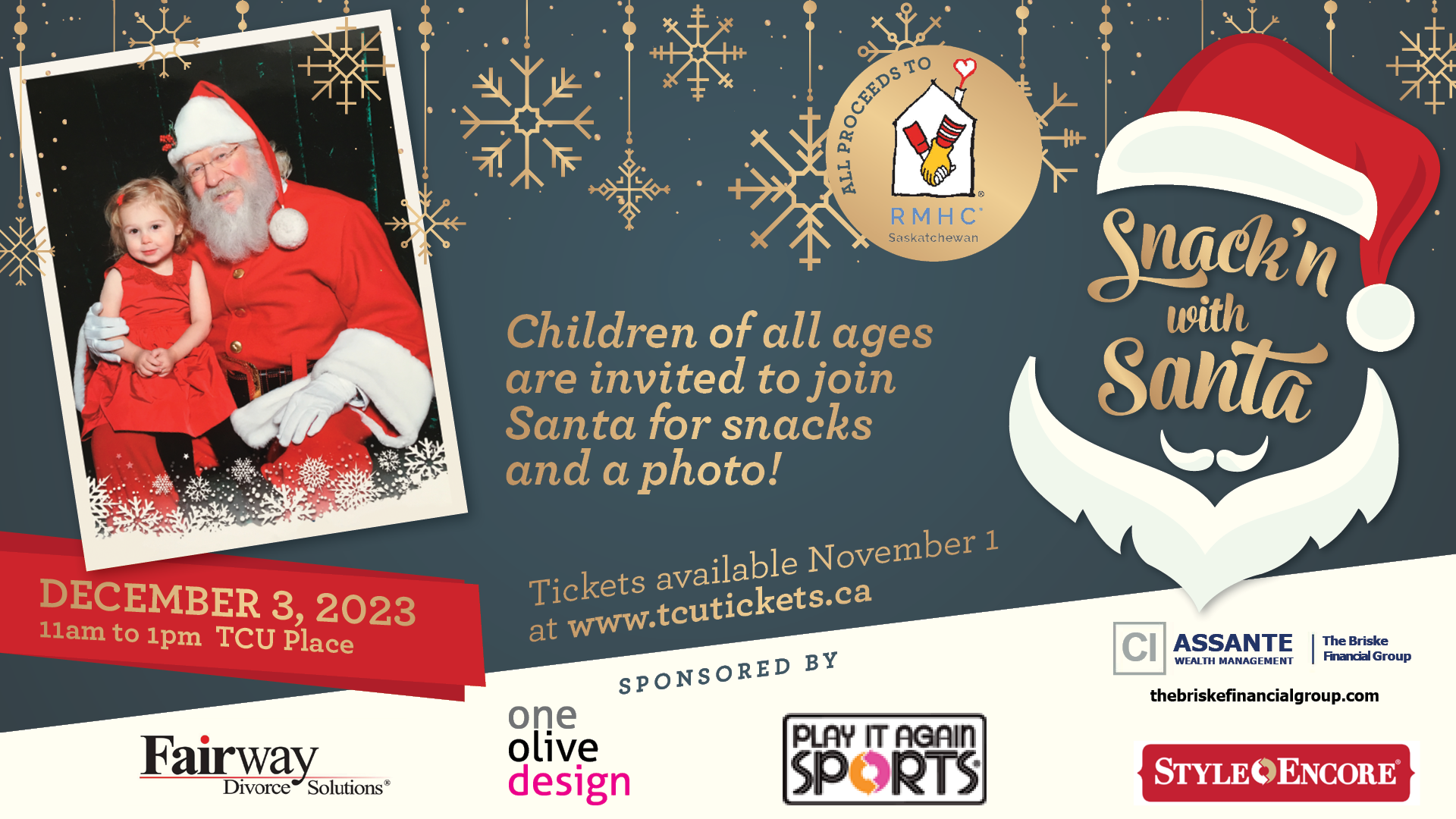 Join Santa Claus, Elsa, Anna & Olaf for brunch - see who can beat Olaf at a mini stick hockey game while getting your face painted by Kreative Mum.

Children under 1 year of age (who will not occupy a seat at your table) are admitted free of charge.

11:00-12:00 - Olaf, Elsa and Anna arrive
11:30-12:30 - Santa arrives 
11:00-1:00 - Kreative Mum (face painting) 
11:00-1:00 - mini stick hockey game provided by Play it Again Sports 

Buffet- chicken fingers, hot dogs, French fries, veggie cups, assorted cookies, juice and coffee.

All proceeds from this event go to Ronald McDonald House Charities Saskatchewan. RMHC-SK provides accommodation for families of sick children traveling to Saskatoon to receive medical treatment, but the RMHC-SK offers so much more.
When children are sick RMHC-SK gives them what they need most... their families by providing a caring and comfortable home for them. We truly believe that having family by their side during an illness improves the wellbeing of the child.