Saskatoon Symphony Orchestra Presents:  Beethoven 9 at 200  |   7:30pm Saturday May 4, 2024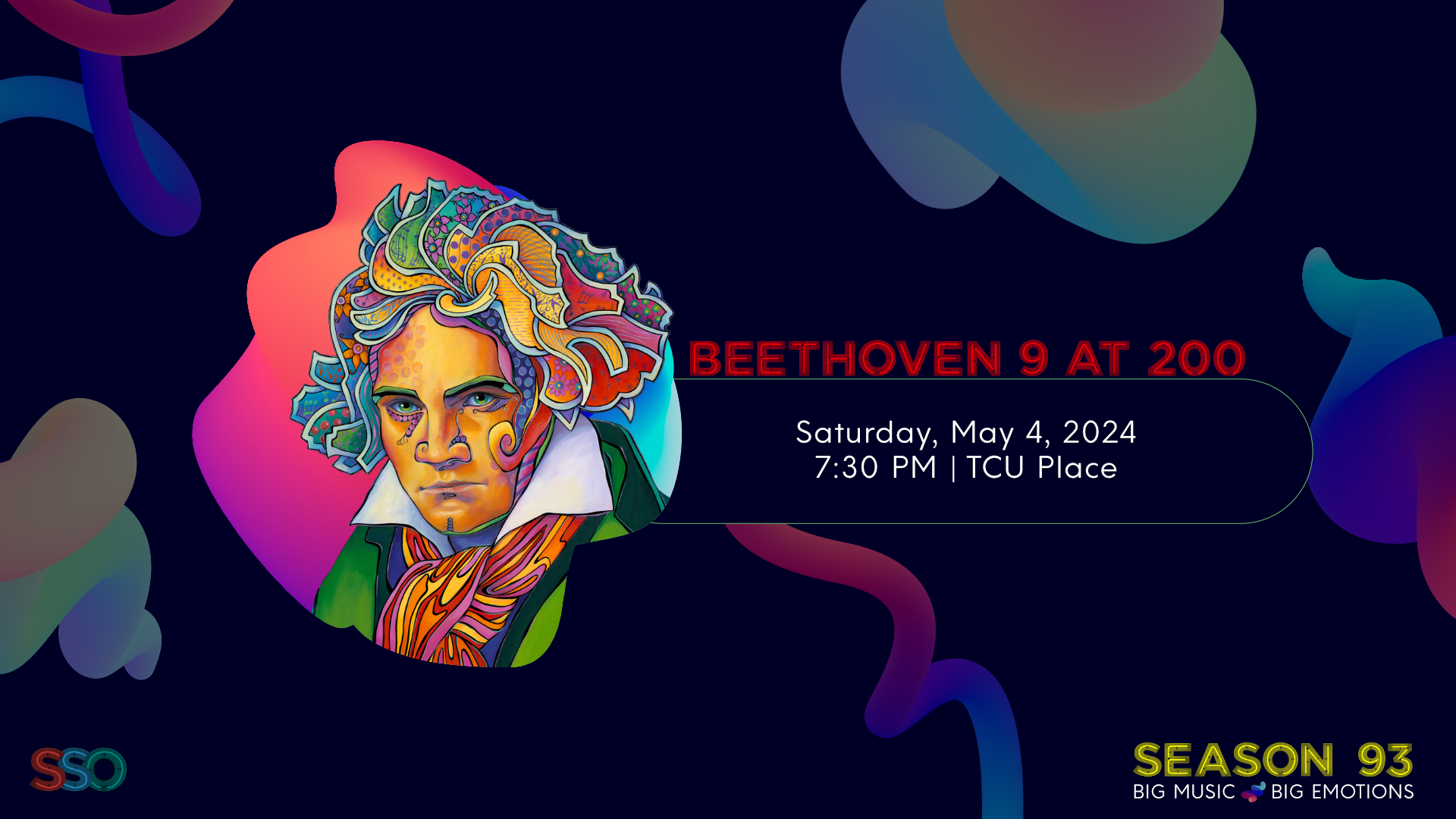 Saskatoon Symphony Orchestra Presents
Beethoven 9 at 200
Judith Yan, conductor
Saskatoon Symphony Orchestra

Symphony No. 9 in D Minor, Op. 125 ("Choral Symphony") - Ludwig van Beethoven

The 200th anniversary of Beethoven's iconic 9th Symphony.

With the most recognizable melody ever written, Beethoven's 9th deserves celebration. The SSO is joined by Maestra Judith Yan and a host of incredible soloists, including Julie Nesrallah, for this memorable marking of the anniversary.

For this momentous event, we're opening up our choir for the occasion to choral groups across the region to join us to make this beautiful sound!

About the Saskatoon Symphony Orchestra:
The Saskatoon Symphony Orchestra (SSO) shares the joy, hope, and community of making music. Creating concerts for everyone, the SSO's 93rd season is all about Big Music for Big Emotions.