Saskatoon Symphony Orchestra Presents:  Kinan Azmeh With the SSO  |   7:30pm Saturday March 2, 2024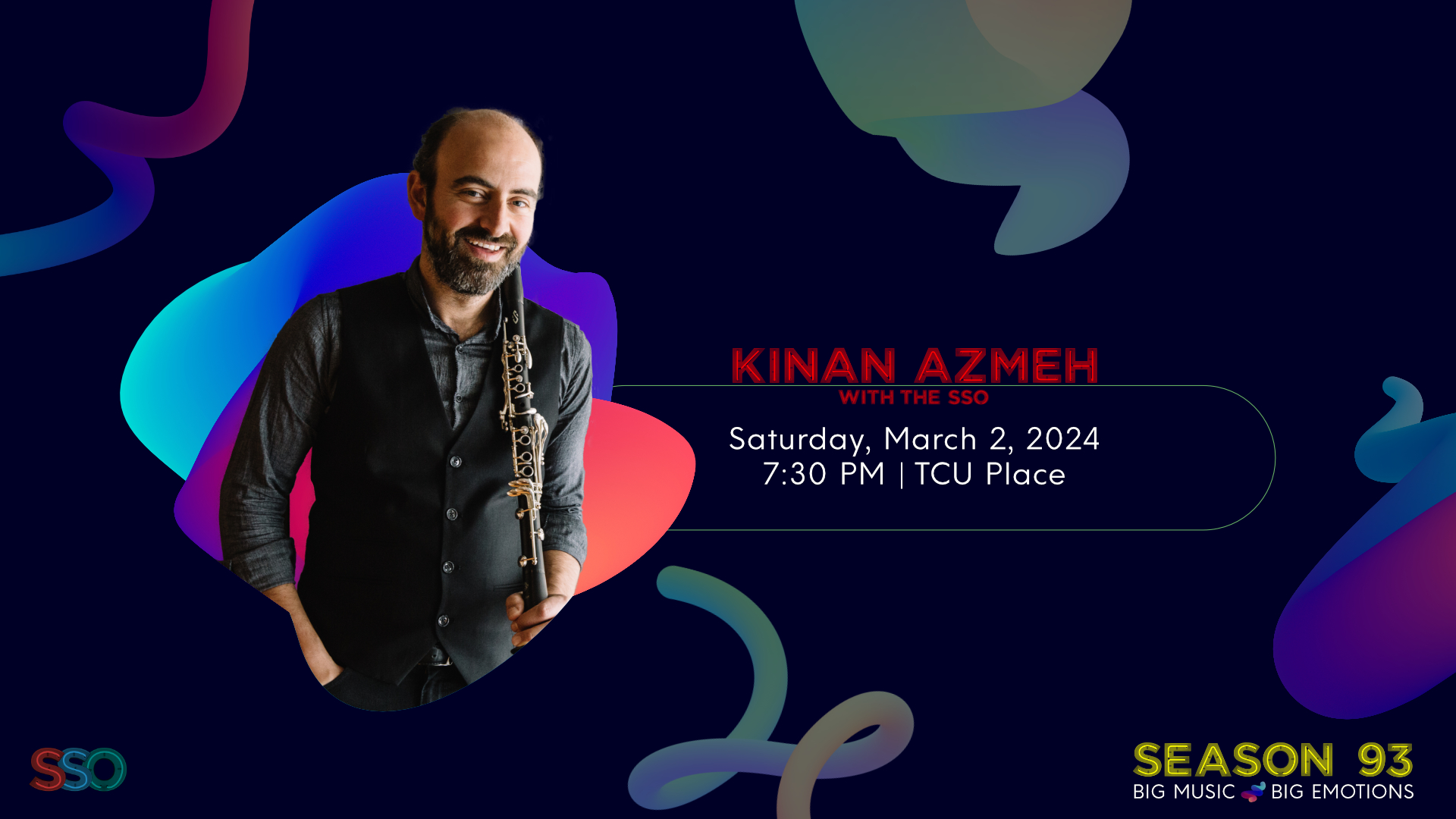 Saskatoon Symphony Orchestra Presents
Kinan Azmeh
With the SSO
Cosette Justo Valdés, conductor
Kinan Azmeh, clarinet
Saskatoon Symphony Orchestra

Suite for Improviser and Orchestra - Kinan Azmeh

One of the most fascinating artists of our times, the multi-faceted Kinan Azmeh has left a lasting impression of his creativity on modern classical music.

Hailed as "intensely soulful" and a "virtuoso" by The New York Times, Winner of the OpusKlassik award in 2019 clarinetist and composer Kinan Azmeh has gained international recognition for what the New Yorker has called "Spellbinding!" for his distinctive voice across diverse musical genres.

He joins the SSO to perform his own Suite for Improviser and Orchestra.

Maestra Cosette Justo Valdés leads the SSO in this colourful musical adventure.

About the Saskatoon Symphony Orchestra:
The Saskatoon Symphony Orchestra (SSO) shares the joy, hope, and community of making music. Creating concerts for everyone, the SSO's 93rd season is all about Big Music for Big Emotions.