Saskatoon Symphony Orchestra Presents Nordic Light   |   7:30pm Saturday February 25, 2023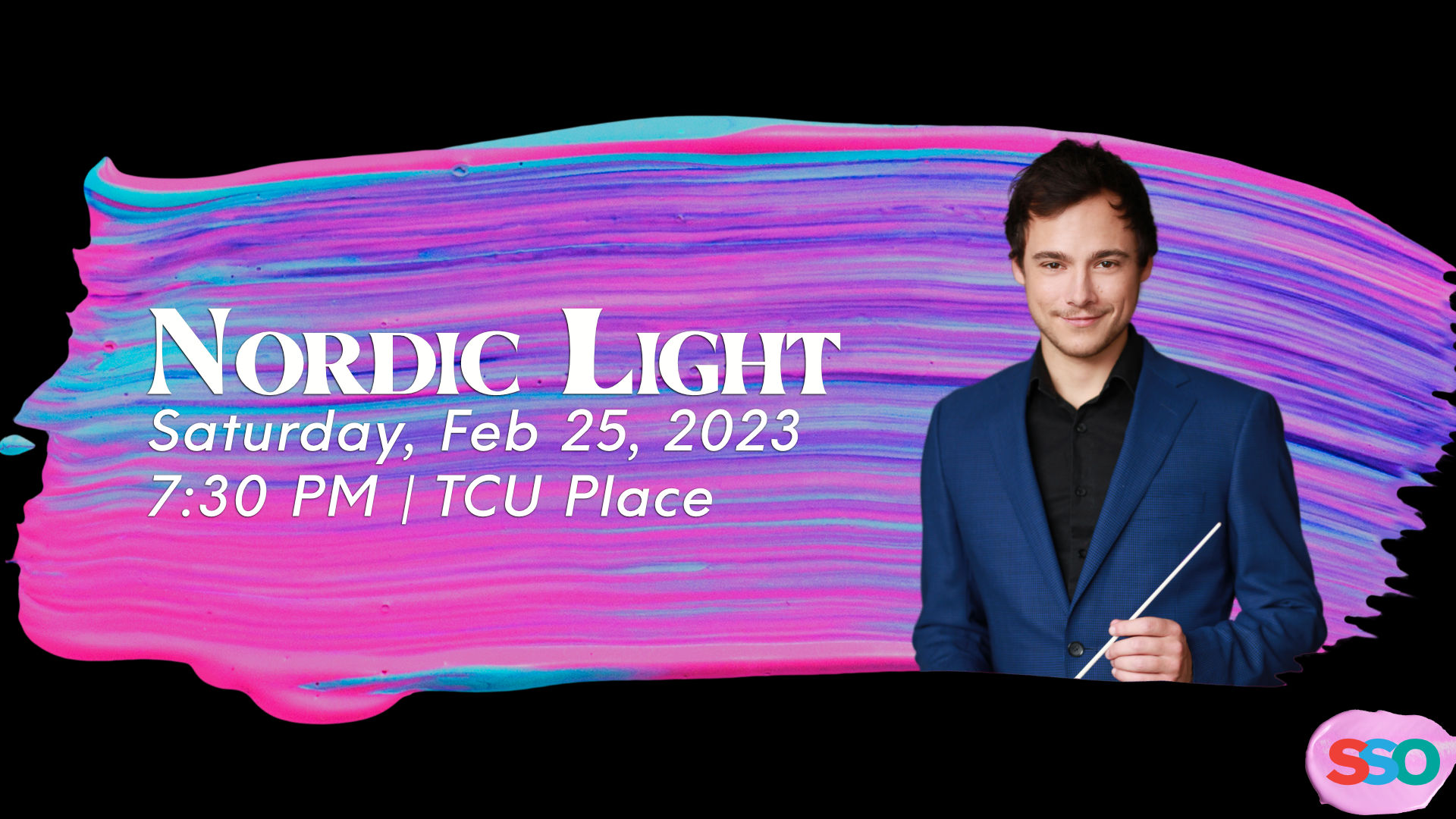 Saskatoon Symphony Orchestra Presents
Nordic Light
Nicolas Ellis, conductor
University of Saskatchewan Greystone Singers & Aurora Voce
Dr. Jennifer Lang, choral conductor
Saskatoon Symphony Orchestra
Eko-Bmijwang (As long in time as the river flows) – Barbara Assiginaak*
Nordic Light – Ēriks Ešenvalds
Awe | Peaceful | Adventurous
As part of our Northern Lights festival, Nicolas Ellis leads the Saskatoon Symphony Orchestra, the Greystone Singers, and Aurora Voce in what promises to be a stunning performance of Ērik Ešenvalds' Nordic Light. Ešenvalds weaves together beautiful cinematography with recordings of Nordic storytellers and lush live orchestrations. It's a concert that is a treat for the eyes and ears.
This concert is a part of the SSO's Northern Lights Festival.
About the Saskatoon Symphony Orchestra
The Saskatoon Symphony Orchestra (SSO) shares the joy, hope, and community of making music. Creating concerts for everyone, the SSO's 92nd season is all about Big Music for Big Emotions.
*Denotes Canadian Composer