Saskatoon Symphony Orchestra Presents:  Rachmaninoff Romance   |   7:30pm Saturday October 21, 2023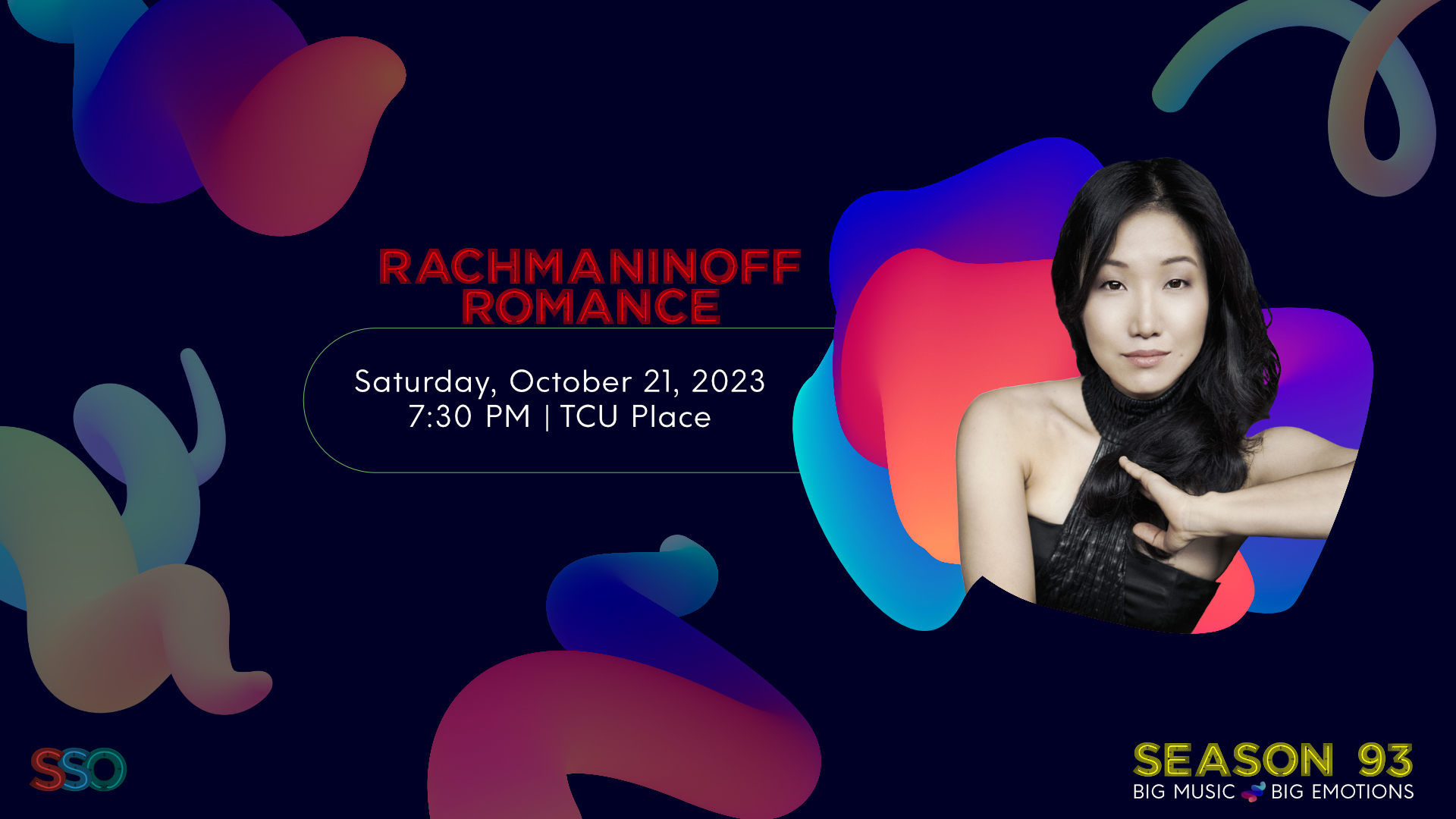 Saskatoon Symphony Orchestra Presents
Rachmaninoff Romance
Yue Bao, conductor
Lucille Chung, piano
Saskatoon Symphony Orchestra

Worship: A Concert Overture - Coleridge-Taylor Perkinson
Rhapsody on a Theme of Paganini, Op. 43 - Sergei Rachmaninoff
Symphony No. 7 in D Minor, Op. 70 - Antonín Dvořák

Maestro Yue Bao is one of the top-class rising star young conductors of her generation, and she makes her SSO debut in a night of lush romantic music.

Internationally renowned pianist Lucille Chung makes a long-awaited debut with the SSO in a performance of Rachmaninoff's deeply passionate Rhapsody on a Theme of Paganini, Op. 43.

Bao closes out the show with the SSO performing Dvořák's 7th Symphony. We can't wait to share this music that the composer himself said was a work to stir the world!

About the Saskatoon Symphony Orchestra:
The Saskatoon Symphony Orchestra (SSO) shares the joy, hope, and community of making music. Creating concerts for everyone, the SSO's 93rd season is all about Big Music for Big Emotions.