Saskatoon Symphony Orchestra Presents:  Roaring Twenties   |   7:30pm Saturday February 10, 2024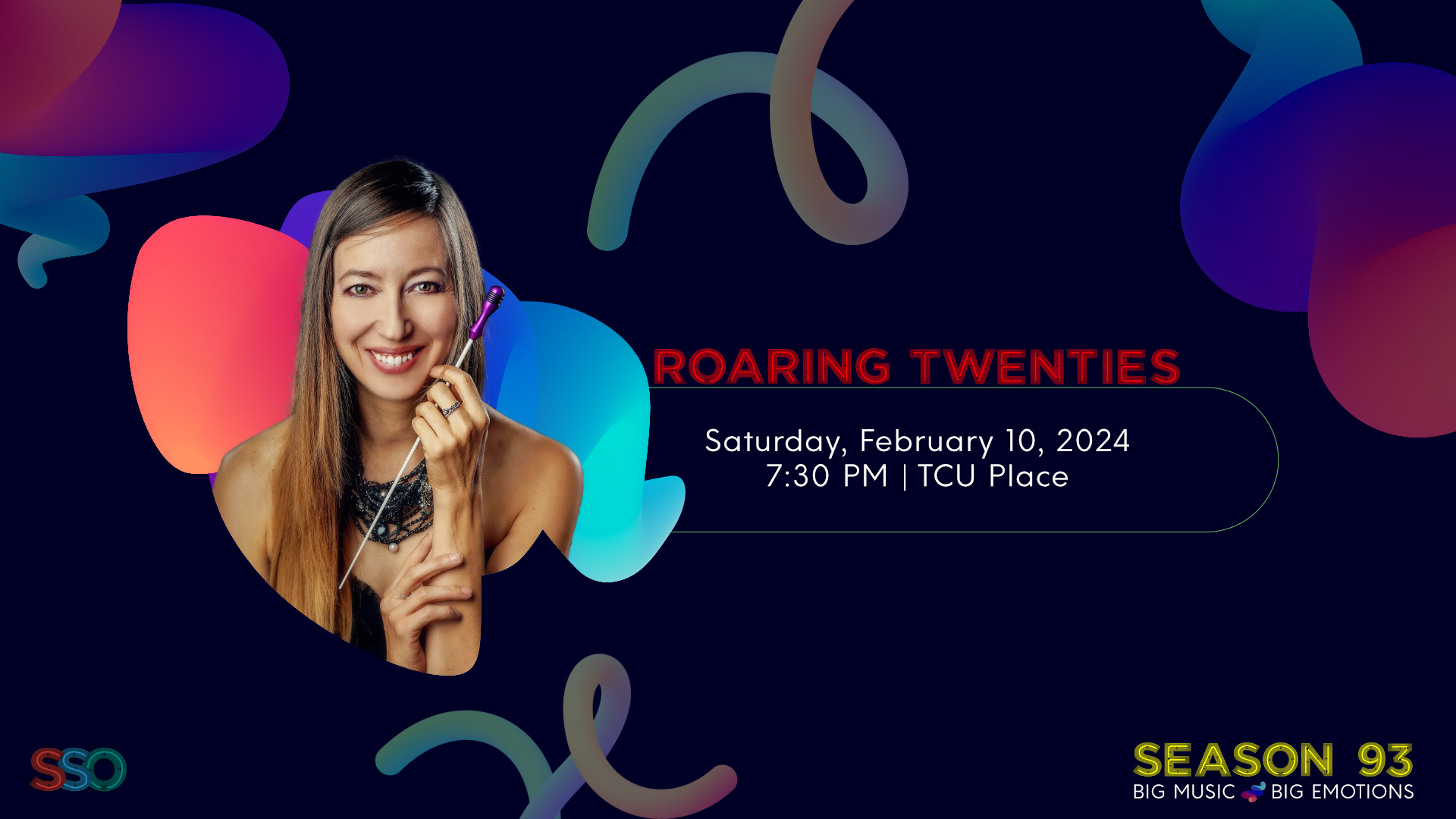 Saskatoon Symphony Orchestra Presents
Roaring Twenties
Mélanie Léonard, conductor
Daniel Clarke Bouchard, piano
Saskatoon Symphony Orchestra

American in Paris - George Gershwin
Rhapsody in Blue - George Gershwin
Symphony No. 1 ("Afro-American") - William Grant Still

It's time for the Twenties to roar again! From the bustle of New York streets to jazz pouring out of the cafes in Paris, the first roaring twenties were marked by fabulous parties, flappers, and art deco.

We're joined by pianist Daniel Clarke Bouchard to mark the 100th anniversary of the premiere of George Gershwin's Rhapsody in Blue.

Maestra Mélanie Léonard leads your SSO in a program infused with the jazz and spirit of the 1920s, including Gershwin's spectacular American in Paris!

About the Saskatoon Symphony Orchestra:
The Saskatoon Symphony Orchestra (SSO) shares the joy, hope, and community of making music. Creating concerts for everyone, the SSO's 93rd season is all about Big Music for Big Emotions.