Saskatoon Symphony Orchestra Presents:  Sask Celebration  |   7:30pm Saturday March 23, 2024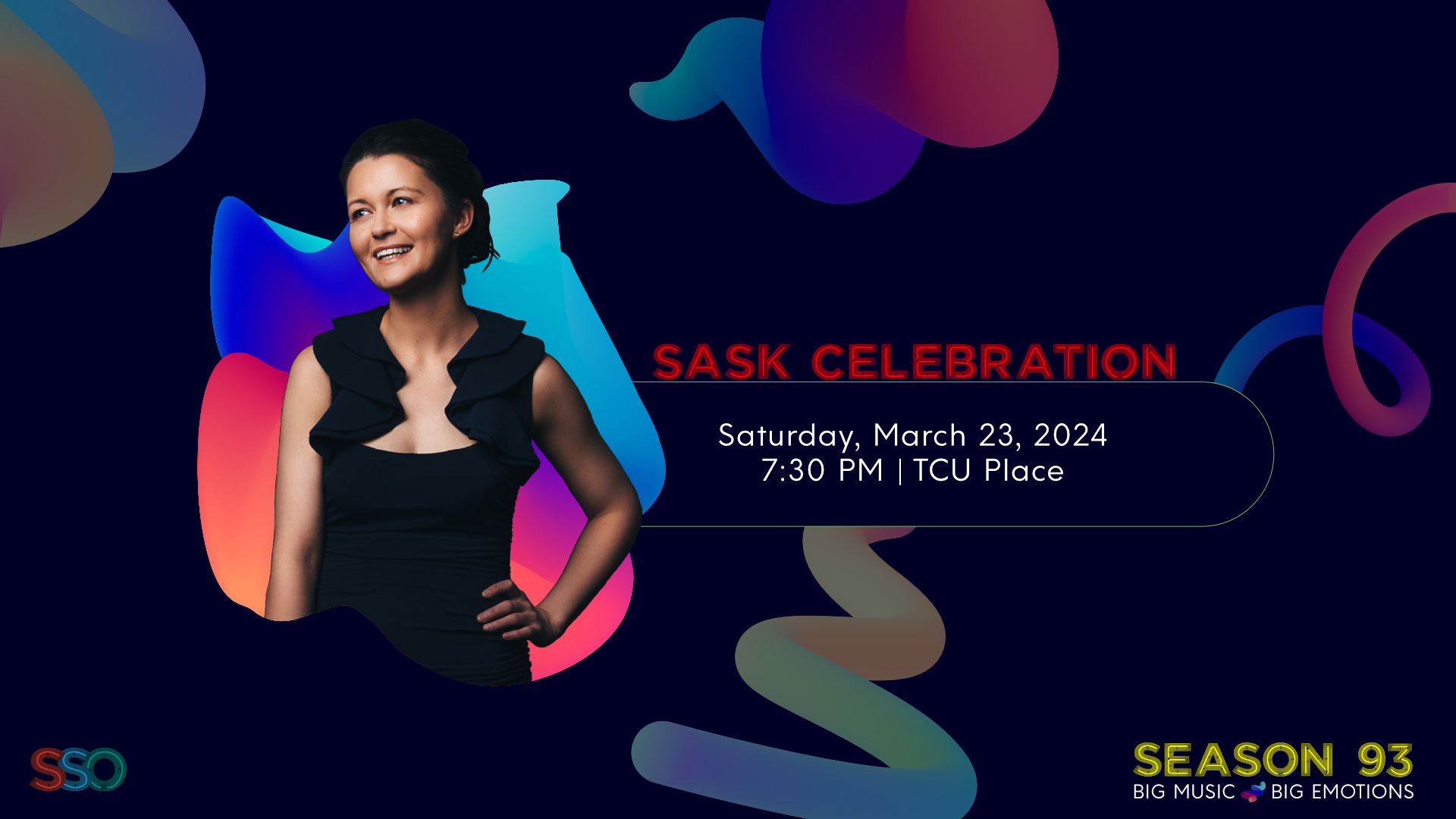 Saskatoon Symphony Orchestra Presents
Sask Celebration
William Rowson, conductor
Véronique Mathieu, violin
Godwin Friesen, piano
Saskatoon Symphony Orchestra

Suite for the Prairies - Andrew Kesler
Violin Concerto in D Minor, Op. 47 - Jean Sibelius
Piano Concerto No. 3, Op. 26 - Sergey Prokofiev

A celebration with an all-star lineup of Saskatchewan artists.

Maestro William Rowson returns to the SSO stage to showcase the amazing talent that calls Saskatoon home. The concert opens with a brand new work by Saskatoon-born composer Andrew Kesler's Suite for the Prairies.

Then Véronique Mathieu, the David Kaplan Chair of Strings at the University of Saskatchewan, takes centre stage in Sibelius's masterful Violin Concerto.

We close the night with a bang and the return of pianist Godwin Friesen. Friesen won the 2022 OSM Competition and now brings his award-winning performance of Prokofiev's 3rd Piano Concerto home to Saskatoon!

About the Saskatoon Symphony Orchestra:
The Saskatoon Symphony Orchestra (SSO) shares the joy, hope, and community of making music. Creating concerts for everyone, the SSO's 93rd season is all about Big Music for Big Emotions.