The Patsy Cline Project and Hank Lives    |    Friday September 29, 2023 at 7:30pm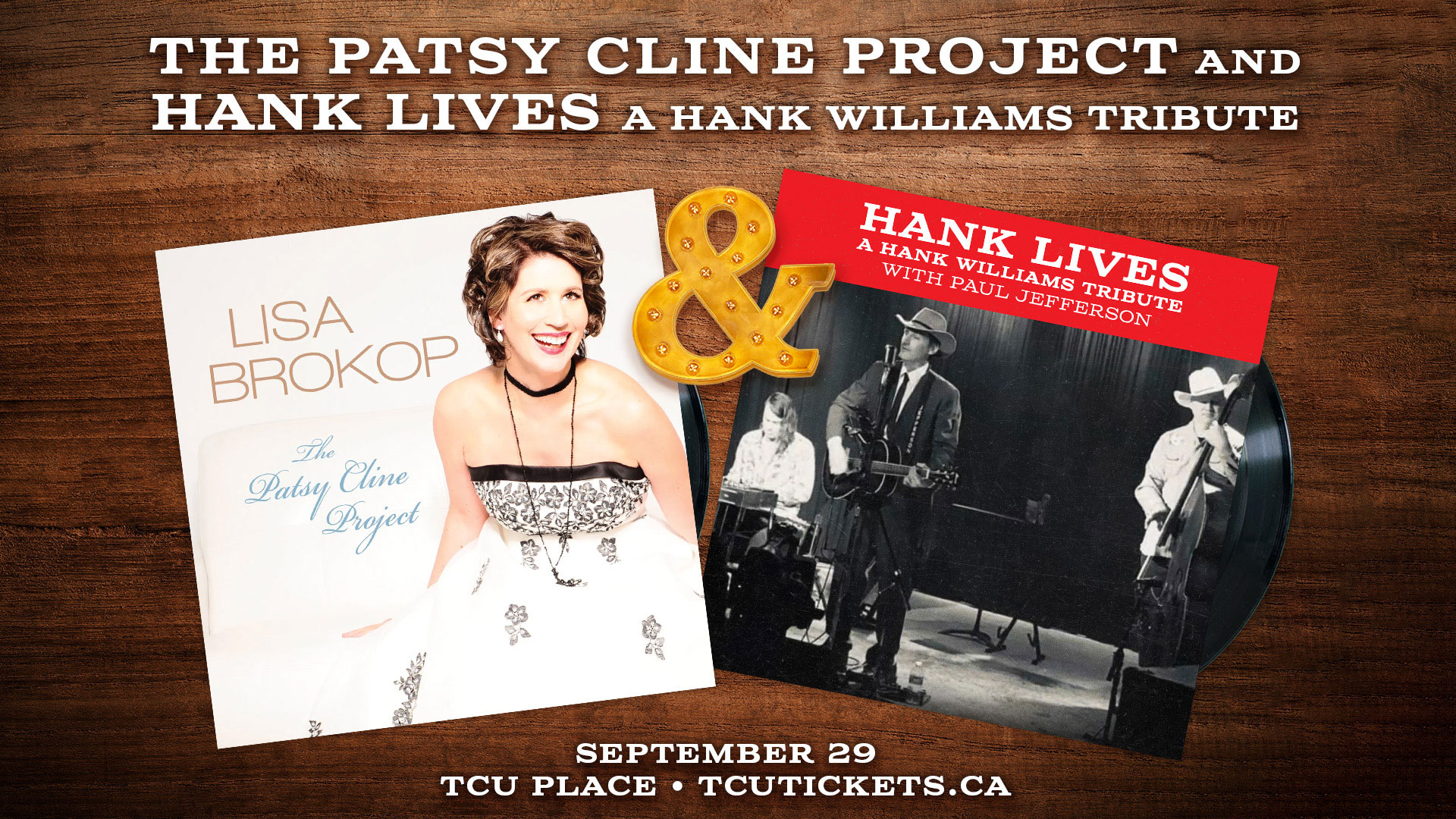 Lisa Brokop Presents 
"The Patsy Cline Project & Hank Lives"
also featuring Paul Jefferson
Around here, we love our country... we love our country music, that is. We get our fair share of artists, but rarely do we get them with the musical pedigree of this quality. Lisa Brokop also featuring Paul Jefferson. 

In 2016, Lisa Brokop put together a new musical venture, "Lisa Brokop: The Patsy Cline Project" where Lisa pays homage to one of country music's greatest ladies with some of Cline's classic hits like "Sweet Dreams", "Walkin' After Midnight", and "Crazy" as well as some of her own material specifically written for the project... and and and... you get Paul Jefferson, a major country artist and super talented songwriter (Aaron Tippin, Keith Urban) with an incredibly accuate performance of his hero Hank Williams Sr. (you'll think he's back).

Lisa began her career as a young girl in Surrey, BC. With more than 30 years in the biz, she has 9 albums to her credit and over 30 top 20 radio charting. At 19 she landed the lead female role in the feature film Harmony Cats ... and was signed to Capitol Records. She has released multiple top selling albums, Every Little Girls Dream  and the self-titled Lisa Brokop , with hits such as "Give Me a Ring Sometime", "Take That", "Before He Kissed Me", and "She Can't Save Him". In 1995, the prestigious Academy of Country Music recognized Lisa with a nomination for Top New Female Vocalist... multiple awards from the Canadian Country Music Awards and Lisa has written for Reba McEntire, Terri Clark and Pam Tillis.
This is a must see for Patsy Cline fans everywhere!
Paul Jefferson is a singer, songwriter, producer and recording artist based in Nashville, Tennessee for the past 3 decades. He played Hank Williams in the San Jose production of 'Lost Highway'. Paul's latest musical venture goes back to his country roots to honor his hero Hank Williams Sr. with the show 'Hank Lives' which pays tribute to the many amazing classics of Hank Williams Sr. along with stories from the life and times of Hank.