Thorgy and the Thorchestra   |  April 18, 2020 at 7:30PM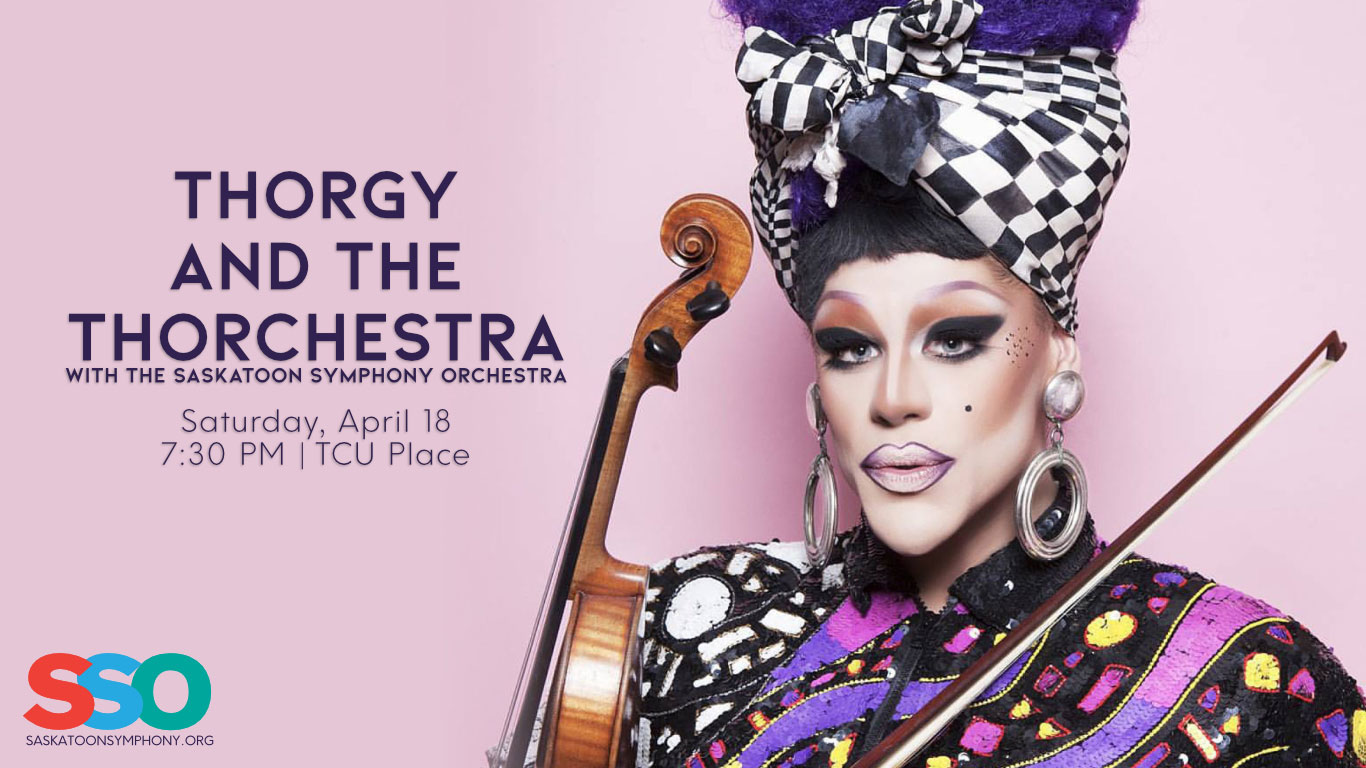 Thorgy Thor
Eric Paetkau, music director
Thorgy is crowning the Saskatoon Symphony as her Thorchestra for one night only! Thorgy joins the SSO and Music Director Eric Paetkau for an evening of music and to spill the tea.
Thorgy Thor is a NYC-based drag performance artist, event host and professional musician. With a degree in Violin and Viola Performance from the Hart School of Music and Purchase Conservatory, Thorgy Thor has performed with over 10 major orchestras, gracing the stages of Town Hall NYC, Le Poisson Rouge, Lincoln Center & Carnegie Hall. As a true expert when it comes to performance and music, Thorgy has coordinated the music for thousands of weddings. Thorgy Thor was also a contestant on ‪RuPaul's Drag Race Season 8 and on ‪RuPaul's Drag Race Allstars season 3.‬‬
Thorgy has had the honor of playing solo violin, viola and cello in Thorgy and the Thorchestra with the Pittsburgh Symphony Orchestra, Vancouver Symphony Orchestra, Symphony Nova Scotia, Thunder Bay Symphony Orchestra, Charlotte Symphony Orchestra and has debuted a solo show at Gramercy Theater in NYC.