George Thorogood and The Destroyers   |   New date TBA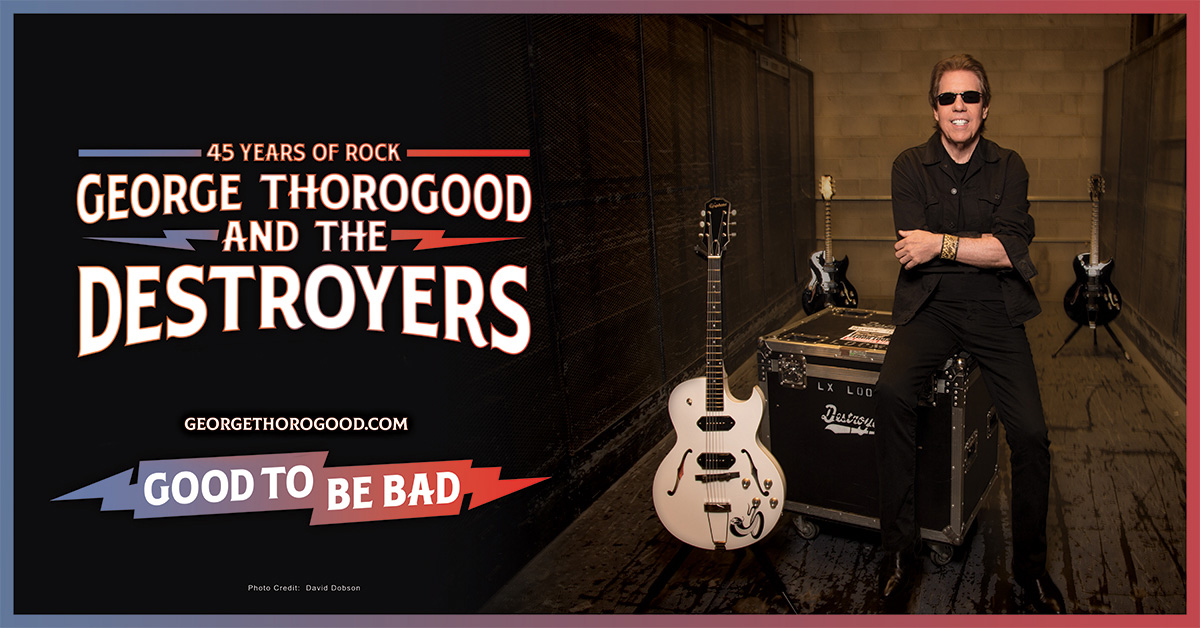 ** POSTPONED **
Due to concerns regarding COVID-19, the health and safety of our fans, venue staffs, and our band members and crew, George Thorogood and The Destroyers are, regretfully, postponing our Spring 2020 Canadian tour (April 17 through May 9).
The tour is being rescheduled and the itinerary will be announced as soon as possible. Fans are encouraged to hold onto their tickets at this time. Your ticket sellers will be in contact with further details. We will email you and post updates at georgethorogood.com as soon as we have more infomation.
Since 1975, George Thorogood & The Destroyers have sold over 15 million albums, played more than 8,000 ferocious live shows, and built a catalog of classic hits that includes "Who Do You Love", "I Drink Alone", "One Bourbon, One Scotch, One Beer", "Move It On Over" and "Bad To The Bone". Now "one of the most iconic bands in rock & roll history" (Rapid City Journal) celebrates it all with their Good To Be Bad Tour: 45 Years Of Rock.