Vinyl Tap presents Randy Bachman's Greatest Stories Ever Told (feat. Tal Bachman)   |   November 3, 2022 at 7:30pm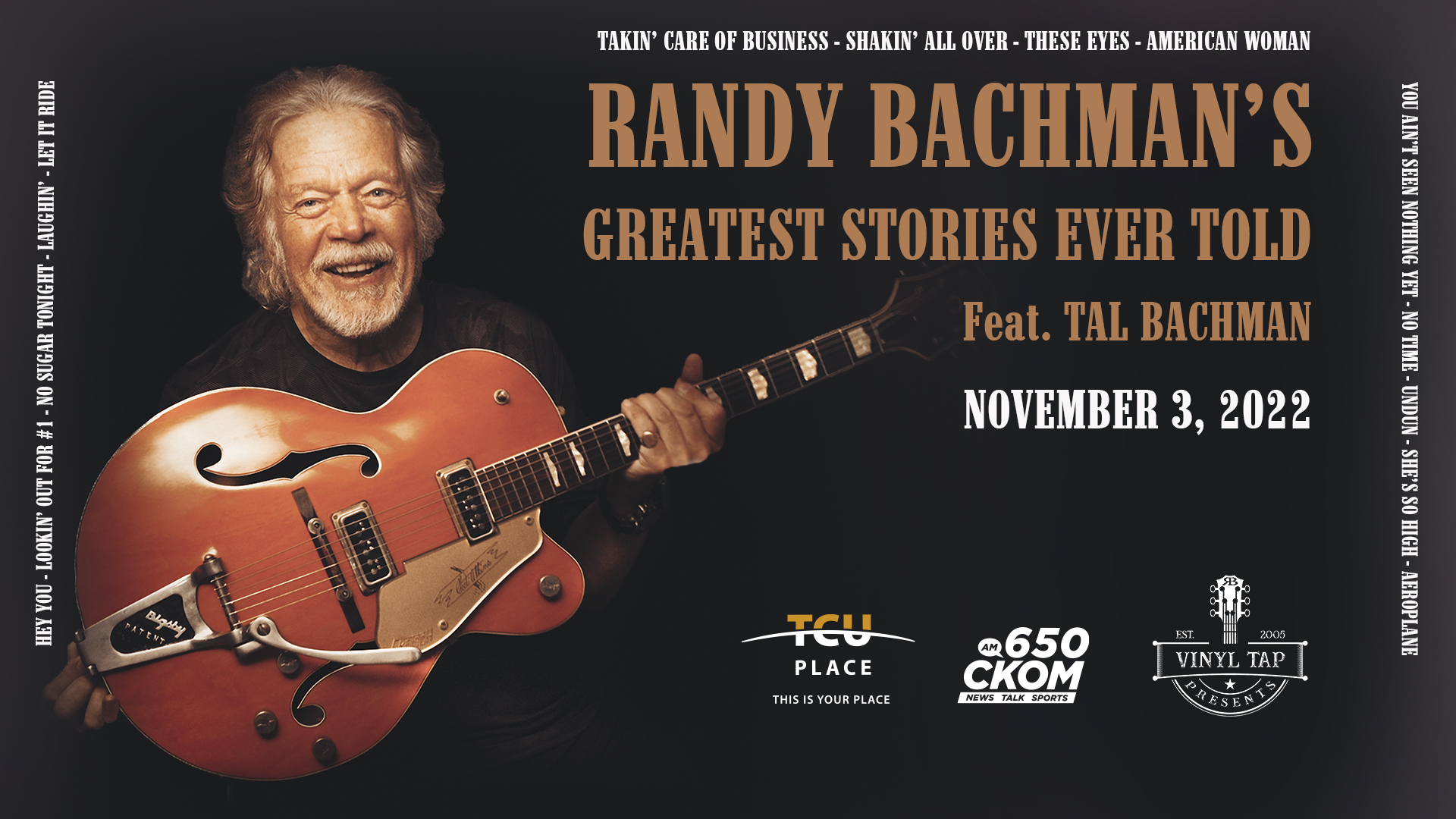 A One Night Only kind of evening of music and untold stories. Songbook selections deep from the catalog of Randy and Tal Bachman while performing live with their band. Told in the style of Randy's hit radio show Vinyl Tap, and along with historic vintage visuals. Hear stories from Tal as a child growing up with a rock star dad, the hit songs we grew up on including The Guess Who and Bachman-Turner Overdrive, plus tales of characters met along the way….and for the very first time hear brand new tunes from Randy and Tal's upcoming father and son record, "Bachman & Bachman".
Setlist includes These Eyes, Let it Ride, Laughing, Hey You, Undun, No Sugar Tonight, Lookin Out for #1, American Woman, No Time, She's So High, You Ain't Seen Nothin Yet, Prairie Town, Aeroplane, Takin Care of Business and She's So High
New Date Announced - November 3, 2022
It's with an open heart I share this with you. The past 6 months have been some of the hardest of my entire life. Like many others, I have been struck by a series of health challenges. In my heart, soul and mind, I feel fantastic but physically I realize I can't perform at this time and need to postpone my April/May solo tour.
I have many things to do and dreams to chase so stay tuned because there is lots to come.
Tickets for the April/May tour will be honoured for the rescheduled shows or can be refunded at point of purchase. Regardless, I look forward to seeing you this summer as I hit the stage with my old friend Burton.
I know you will all understand because my situation is not unique. I wish you all good health, love and joy. I will see you soon.
- Randy Bachman