Wine Expo YXE    |   September 27 & 28, 2019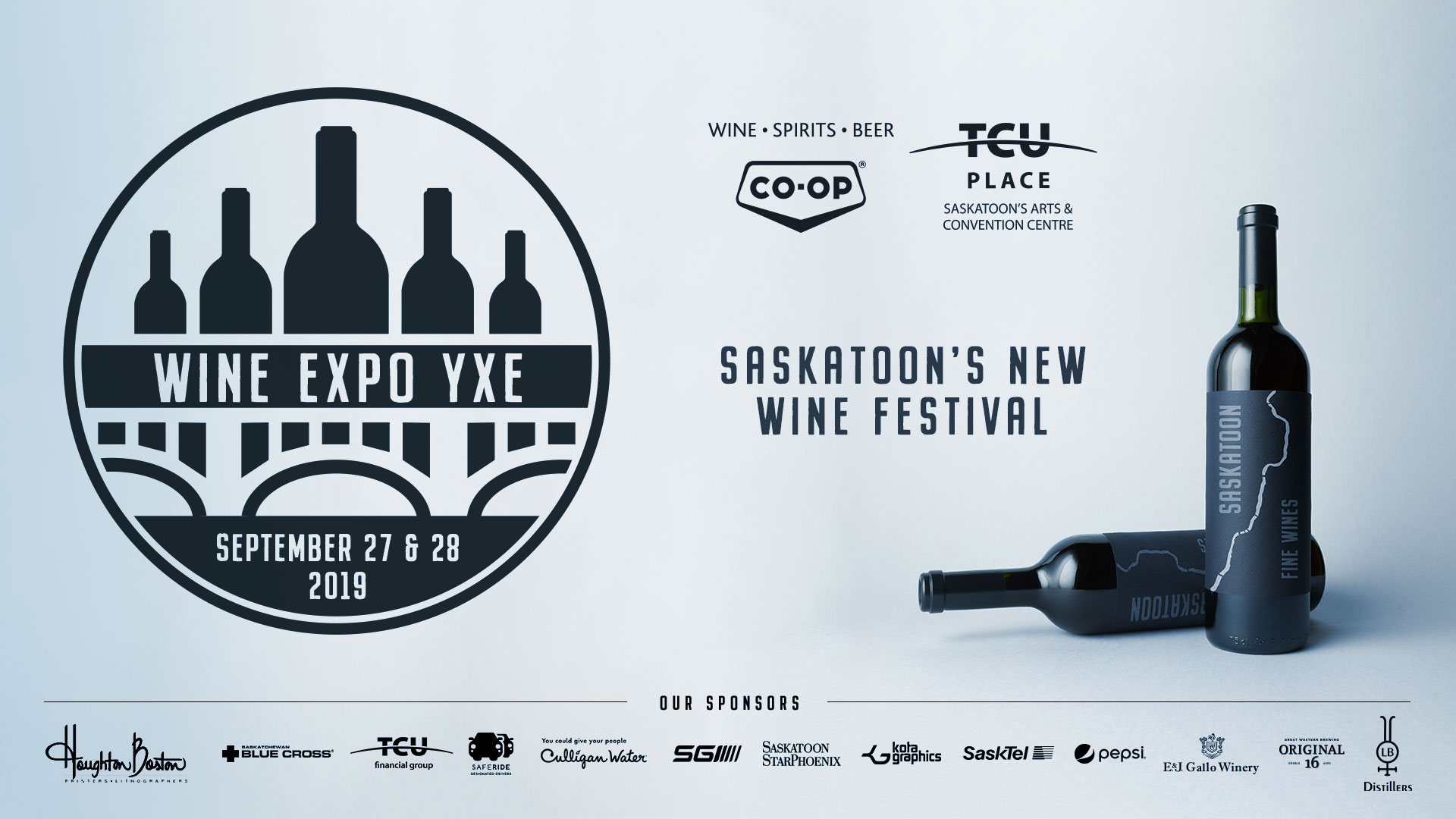 TCU Place and Co-op Wine, Spirits and Beer present
Saskatoon's new wine festival, WINE EXPO YXE
September 27 & 28, 2019
Saskatoon will have a new wine show this fall, presented by TCU Place and Saskatoon Co-op Wine Spirits and Beer. Wine Expo YXE will make its debut September 27th and 28th, 2019. This show promises to be the most exciting wine event in Saskatchewan, bringing consumers and trade together for a wine only exposition.
200 wines from more than 100 regions
Entertainment
On-site store – take home your favourite wines!
Appetizers included and some samples
Two Show Packages Available
International Tasting
7:00 PM until 9:30 PM
Eight (8) wine samples and appetizers*
Tickets are $50 per person, plus applicable taxes and fees.
Elite VIP Tasting
6:00 PM until 9:30 PM
Includes VIP Hour – 6:00-7:00 PM
Passed hors d'oeuvres during the VIP hour
Six (6) premium wine samples and the International Tasting (8) package.*
Tickets are $90 per person, plus applicable taxes.
*Additional samples available for purchase at the show.
To inquire about our group sales promotion please contact Joan Fior at 306-975-1466.
Supporting Events
September 26 – International Wine Dinner at The Saskatoon Club - More Information
September 28 – Farm to Table Wine Paired Lunch at Odla Restaurant - More Information
Thank you to our Supporting Sponsors Houghton Boston and Culligan.