SSO - Beethoven 250   |  May 2, 2020 at 7:30PM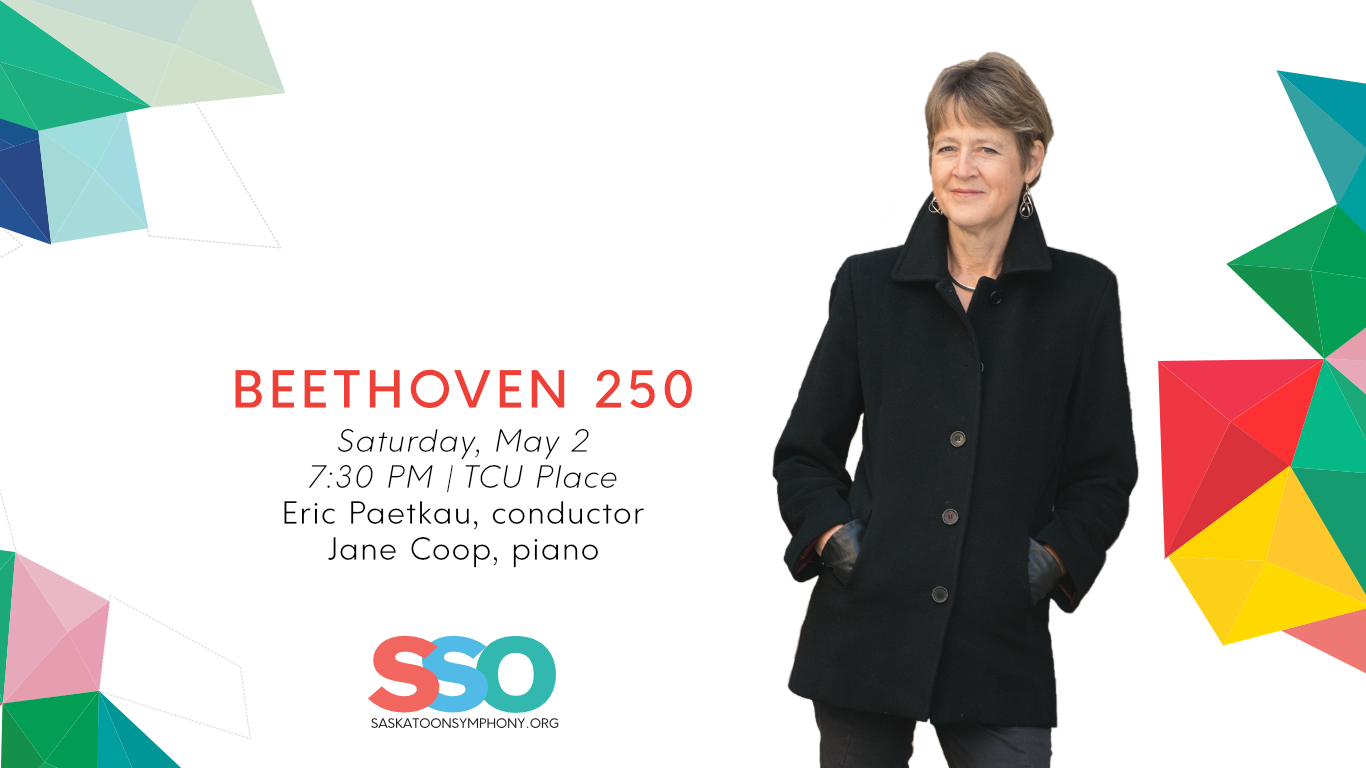 Beethoven 250
Eric Paetkau, music director
Jane Coop, piano
2020 marks the 250th anniversary of Beethoven's birth. It's a big year for orchestras all over the globe who celebrate the composer who quite literally changed the game.
When the Saskatoon Symphony Orchestra decided they wanted to feature one of Beethoven's remarkable piano concertos, the list of pianists the SSO wanted to work with was short – Jane Coop topped that list for her brilliant tone and sensitivity to the phrase. The SSO cannot wait to share the stage with her again.
Abigail Richardson-Schulte's Step Up gets things going and makes a great pairing for the energy of Beethoven's third piano concerto.
Beethoven's Pastoral symphony is the perfect music to celebrate his artistry. It's iconic.
Just like its composer.
Single tickets on sale August 1st