Pippin |  June 1 & 2, 2017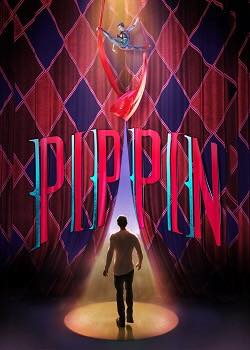 The Saskatoon Fireside Singers are having a fabulous time rehearsing for their spring production of Pippin !

Composer Stephen Schwartz is a four-time Grammy Winner, and a three-time Oscar Winner, recognized for brilliant Musical Theatre Productions such as Wicked , Godspell and Children of Eden . His awards include a 2013 Tony for Pippin - Best Revival of a Musical.

The story centers on Prince Pippin's search for the meaning of life. As heir to the Frankish throne of Charlemagne the Great, Pippin pursues fame, fortune and happiness through many exciting and exhilarating adventures – only to find that true happiness is not found in the unusual and extraordinary – but in common, everyday experiences.

The show features a script packed with hilarity and compelling musical numbers. Emotional solos, ensembles and choruses range from the sublime to the ridiculous.
The audience will leave with huge smiles on their faces!

The Fireside Singers are led by Artistic Director Marilyn Whitehead, Stage Director Albert Couture and Choreographer Kelsey Stone.  A cast of 74 performers sing, act and dance their way through the evening. They are supported by Pianist Bonnie Nicholson and a full orchestra of First-Class Musicians. The result will be an evening of light-hearted, magical, intriguing drama presented with dynamic energy and clever comic timing.