SSO - Opening Night - Brahms 4   |  September 21, 2019 at 7:30PM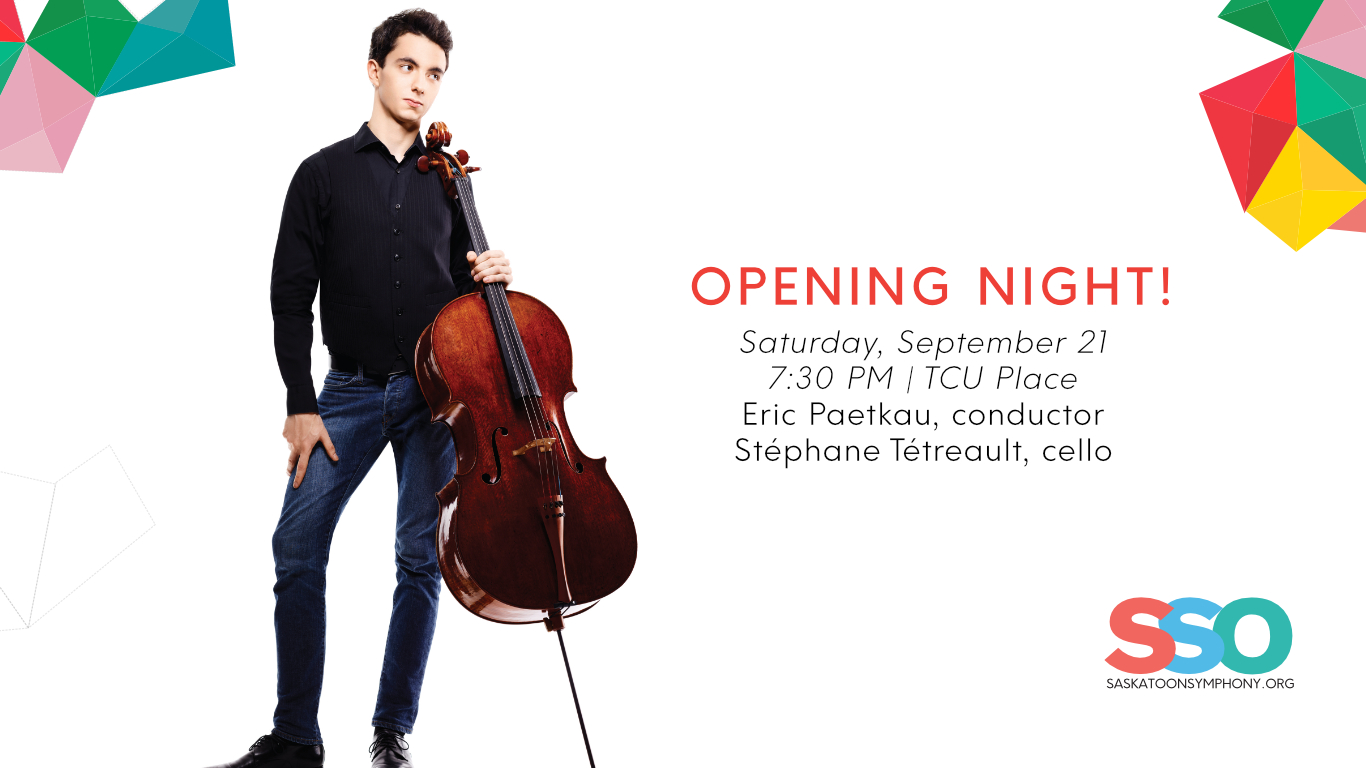 Opening Night – Brahms 4
Eric Paetkau, music director
Stéphane Tétreault, cello
The Saskatoon Symphony Orchestra kicks off its 89th season with a night of big bold music. Opening the evening is a work by Saskatchewan composer Laura Pettigrew, whose music is vivid and colourful and cinematic in scope.
Cellist Stéphane Tétreault made such a huge impression on Saskatoon last season, that the SSO literally couldn't wait to have him back. This time he'll be playing the richly romantic Dvorak Cello Concerto, which pairs perfectly with Brahms' final symphony.
The SSO completes their exploration of the Brahms symphonies in this special opening night experience. Brahms' 4th is bursting with autumnal colours and showcases the orchestra and the composer at full strength.
Single tickets on sale August 1.