The Washboard Union, with special guests Nice Horse     |  November 23, 2018    Doors open at 8:45PM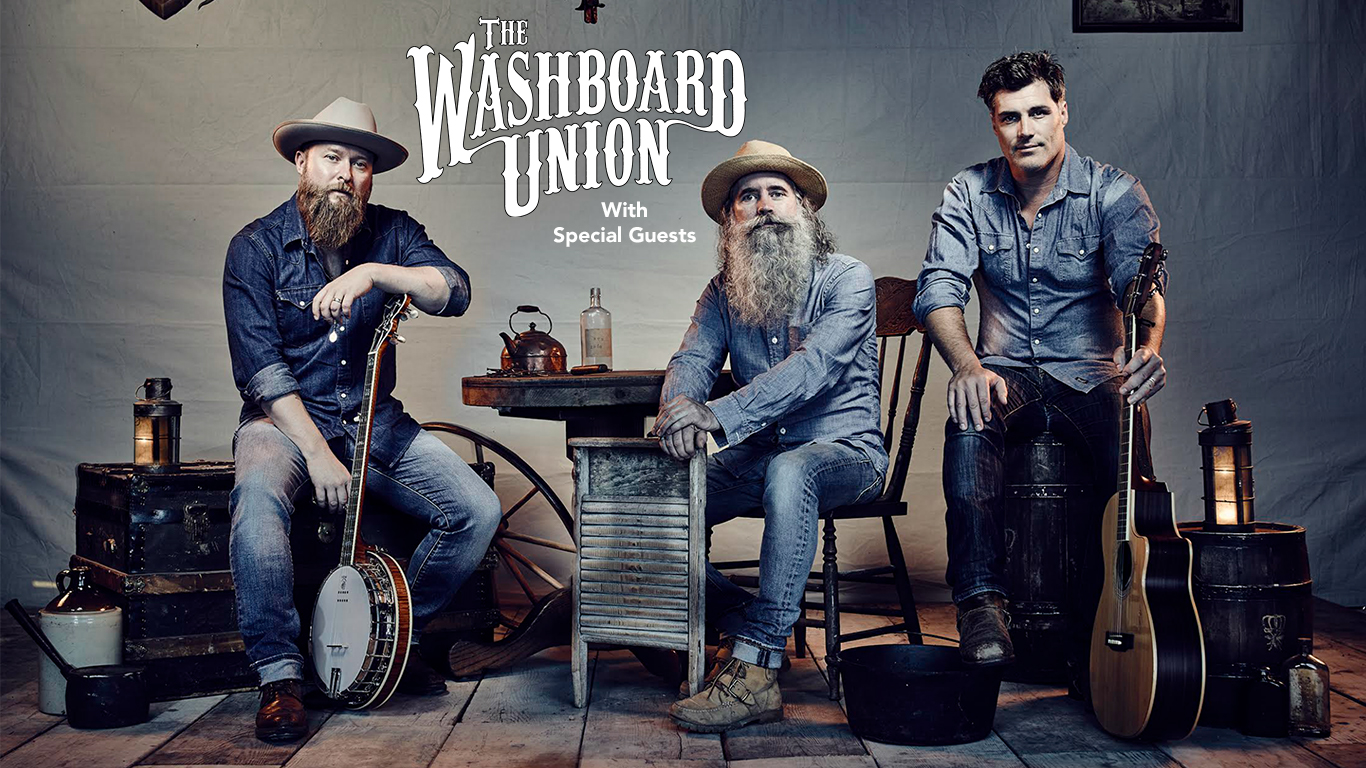 The Washboard Union, with Special Guests Nice Horse!

For fans and tastemakers alike, The Washboard Union is one of the most talked about bands in Canadian Country Music today. Led  by Aaron Grain, Chris Duncombe, and David Roberts, who are songwriters and performers in the truest sense, the band is bursting  with infectious energy both on and off the stage. Fifteen (15) time award winners, the band placed nine awards on the mantle in  2017, taking home their third Canadian Country Music Award (second for Roots Group of the Year), and the Western Canadian  Music Award for Country Artist of the Year, as well as a record seven British Columbia Country Music Association Awards. They  took home 2 CCMA's in 2016, and have 4 previous BCCMA Awards.
 
The Washboard Union have had 4 Top 20 singles and 3 top 10 hits in the last year, both from their recent In My Bones EP, and a hit  single from their forthcoming album with Warner Music Canada. Their smash hit single "Shot of Glory" became certified gold in  September 2017, marking the hard work and passion they bring to their role in Canadian country music.
 
The Washboard Union have shared the stage with Zac Brown Band, Keith Urban, The Band Perry, Toby Keith, Jason Aldean, Old  Dominion, Reba McEntire, and were invited to tour Canada with the legendary Dwight Yoakam. They've played nearly every stage  in Canada from major country music festivals including Big Valley Jamboree, Dauphin's Countryfest, Country Thunder, and Rockin'  River Music Fest, to headlining The Commodore Ballroom in Vancouver, Nashville North at the Calgary Stampede, Stars and  Thunder in Timmins, ON and countless more.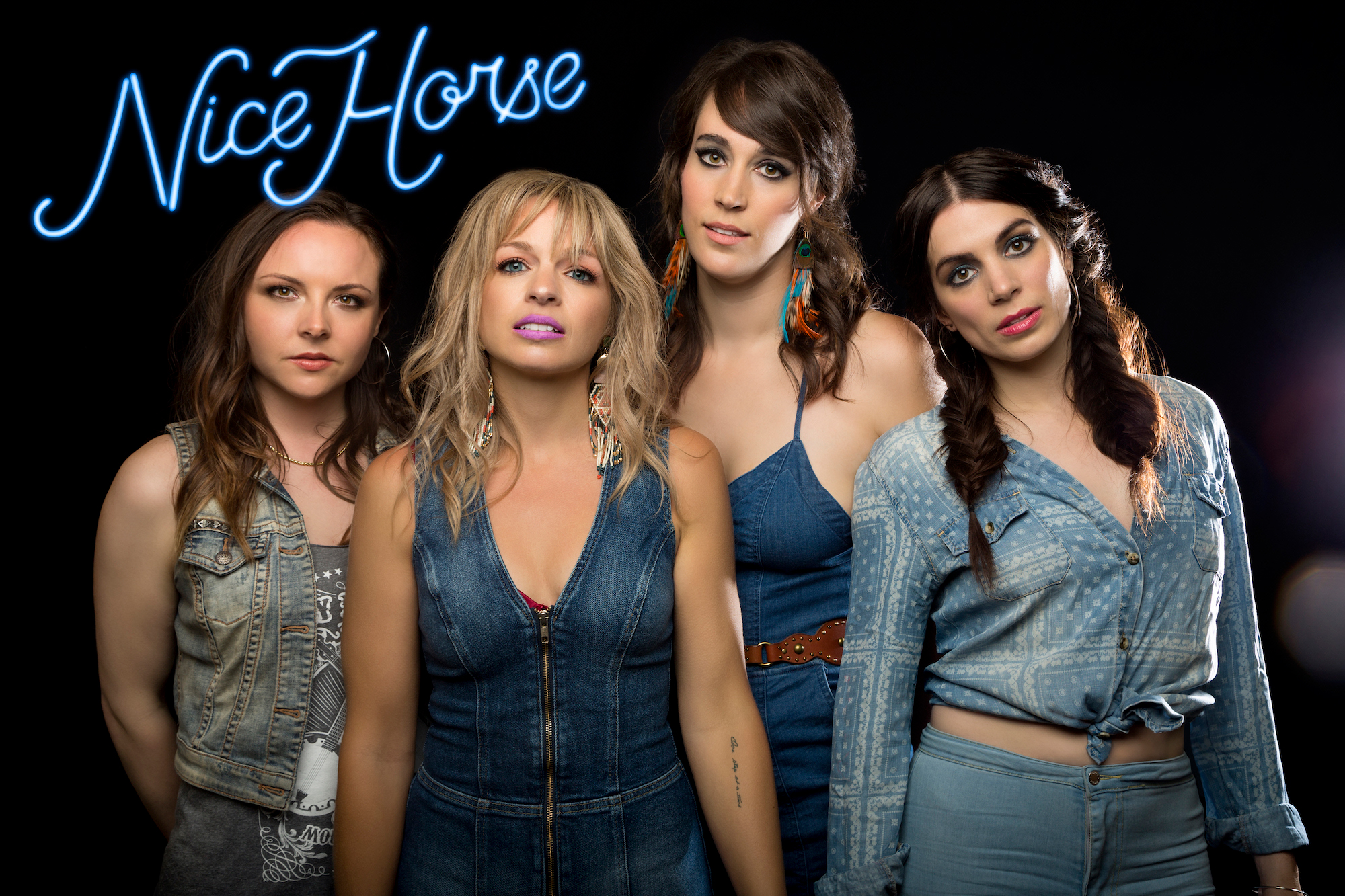 Nice Horse is what happens when four bold, brilliant and badass women get together to raise a little hell - and play a little  music at the same time. These ladies are out to turn the tables on the country music world and show the guys that they can  rock just as hard. Sure, there are plenty of strong female country artists in Daisy Dukes out there, but try to name another  self-contained unit that plays their own instruments and writes songs as potent as "Jim, Jack, Johnnie & Jose," feminist  anthem "Mansplainin'" and as fun as the band's roof-raising single "Pony Up."
 
Nice Horse's full-length debut album, There Goes The Neighborhood, was released by Coalition Music (Records) in August  2017, and as with the group's previous EP, A Little Unstable, Nice Horse again worked with producer Jeff Dalziel (Washboard  Union, Brett Kissel), along with the legendary Bob Rock (Metallica, Motley Crue) on a couple of tracks. Having four writers in  the group led to the enviable problem of choosing from a wealth of songs to consider, and with a spirit of camaraderie, the  goal was to give everyone a turn in the spotlight while still highlighting their impeccable four-part harmony.
 
Along with the stellar songs on There Goes The Neighborhood, what sets Nice Horse apart is each member's unique  personality. All four members were friends with their own individual musical projects prior to forming Nice Horse, but with  their collective chemistry ignited, they have unlimited potential. The genuine bond these ladies share comes across in their  high-energy live show, "We have such a long history together and are very comfortable sharing the stage with each other,"  Krista says. "We're friends on and off stage and I think it comes across in our performances. We have a lot of fun and the  audience can feel that."
 
The bottom line is that if you're looking for a good time, then Nice Horse is more than willing to take you along for the ride.