SSO - The Planets   |  October 19, 2019 at 7:30PM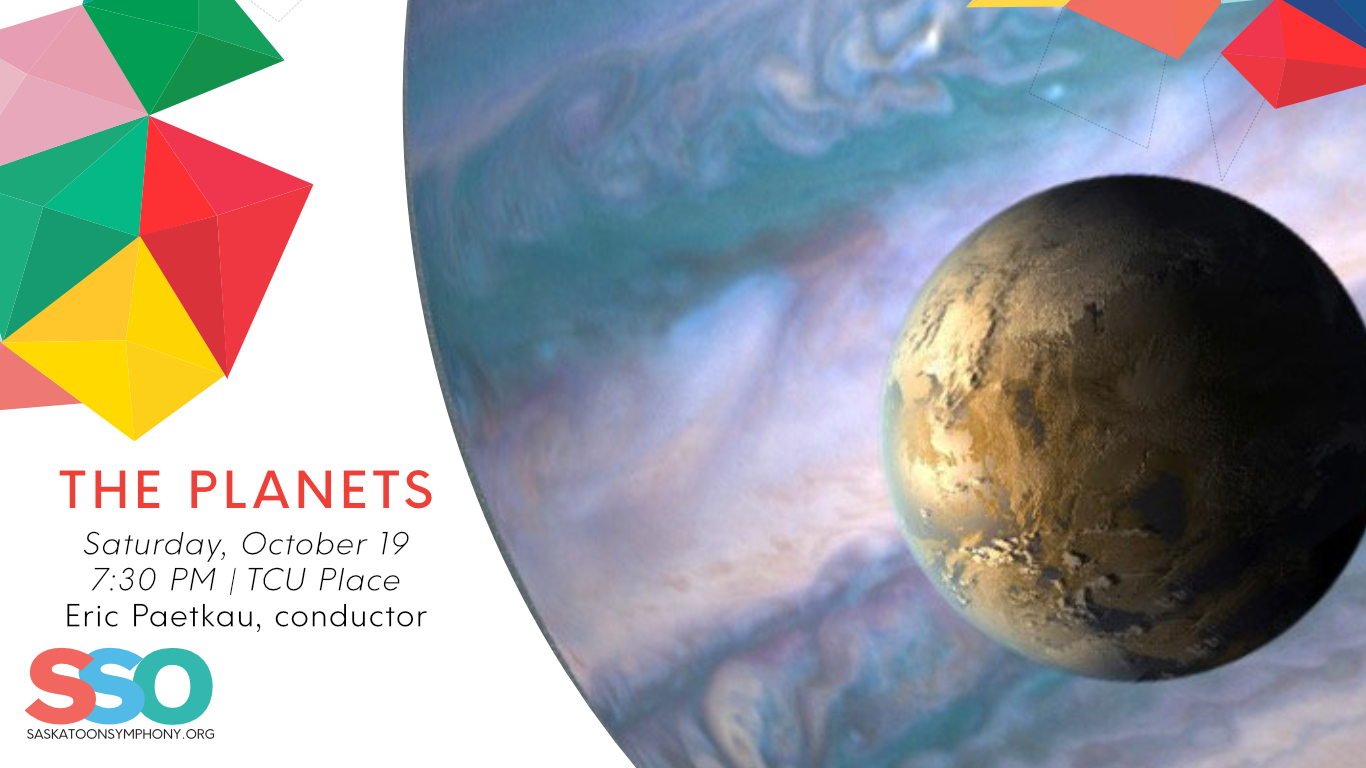 The Planets
Eric Paetkau, music director
From the Bringer of War to the Winged Messenger, the Magician to the Mystic, Gustav Holst's The Planets reshaped how we'd hear and experience music in the 20th century.
This monumental work explores the outer reaches of the orchestral sounds, and gives the audience a chance for a musical journey into our universe.
Maestro Eric Paetkau has paired The Planets with Canadian Heather Schmidt's Lunar Reflections, a work that celebrates the beauty of the other celestial orbs.
Single tickets on sale August 1st